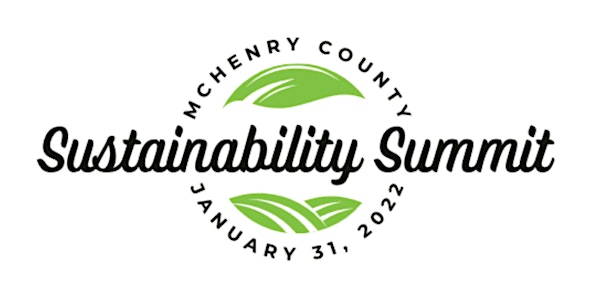 Sustainability Summit
Conversation with our community to address challenges and set county-wide goals for waste reduction and diversion.
By Environmental Defenders of McHenry County
Date and time
Monday, January 31, 2022 · 7 - 11am PST
About this event
The Environmental Defenders of McHenry County is excited to invite key community members to the first McHenry County Sustainability Summit on Monday January 31st, 2022. This event will be a virtual event.

Who is coming?

School District Officials
Restaurant Owners and Managers
Municipal Officials

Why is this summit important:

Food waste alone amounts to 6-8% of human-caused greenhouse gases, the equivalent of 32.6 million cars' worth of wasted energy. We see these wastes everyday in our own community, on our farms, in our restaurants, schools, and homes, and we know we can do better.

Keynote Speakers:

Jamie Brown Midwest Specialist Eco-Products
Julie Schilf US Environmental Protection Agency, Region 5

Breakout Sessions with Panel Discussion:

Restaurants
Municipalities
Schools

Register Now!