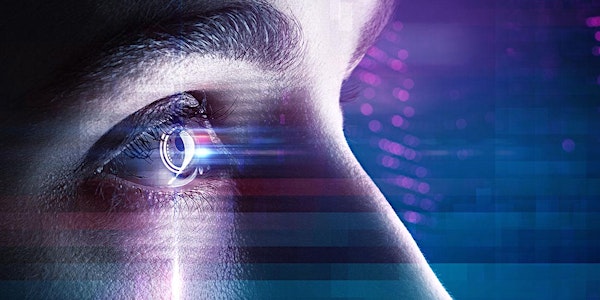 Support Considerations for AAC Users with Complex Vision Needs
Explore AAC assessment and intervention considerations for adults with vision differences and/or complex vision needs.
About this event
Presenter: Tannalyn Neufeld, M.S., CCC-SLP
Learning Objectives: Participants will...
Describe at least two key impacts of at least two common vision challenges prevalent in adults with visual impairment who use AAC to communicate.
Discuss at least three assessments and intervention considerations needed when working with adults who use AAC in the presence of common vision differences.
Presenter Bio: Tannalynn Neufeld, M.S., CCC-SLP, is a licensed, ASHA certified speech-language pathologist with over 15 years in the field working with complex communicators and their families. Tanna has presented nationwide on AAC and other topics related to complex communication via professional and parent development workshops and webinars. She is the founder and director of AACcessible.org, a nonprofit organization driven to improve global access to AAC through education, advocacy, awareness, and action. Clinically, Tanna has extensive experience supporting the youngest and most emerging communicators in home, clinic, and hospital settings. She has also worked with young adults as they transition out of pediatric settings and into the community, focusing on helping support teams in growing their awareness, understanding, and efficacy in supporting ongoing and ever-changing communication needs at this unique life stage. In her work, Tanna has had the fortune of supporting many communicators with significant vision differences, including CVI, low vision, and blindness. She has dedicated her professional development study to improving her advanced understanding of and service to individuals with multiple special needs. In her private work as an AAC consultant and coach, Tanna provides donation-based and pro-bono, tele-AAC evaluations and coaching programs to support access to AAC technology and services for all. She has developed comprehensive training programs to enrich pre- and post-service education in the field of AAC for professionals at The AAC Academy, an online learning hub for everyone wanting to improve their confidence in working with complex learners. In addition, she strongly believes that parents and caregivers are at the core of positive, long-term outcomes for children with complex needs and strives to develop resources to support families on their AAC and AT journey. Tanna has a personal passion to see the barriers that remain for AAC access lowered. Living with disability herself, she realizes the positive impact that assistive technology and support services have on individuals with differences and is grateful to dedicate her professional and personal endeavors to realizing a world that opens possibilities for everyone.
Time Ordered Agenda:
12:00pm Speaker Introduction and Disclosures
12:05pm Overview of Learning Objectives
12:10pm Content of Presentation
12:55pm Questions and Answers
1:00pm Case Study Presentation
1:25pm Wrap Up