Location
Governors Island
At the Ferry: Soisson's Landing
New York, NY 11231
Description
Sept. 7-8 & Sept. 21. Sept. 7-8 at 2:15 PM, Sept. 21 at 12:45 PM
Sunk Shore is a speculative, experiential tour of the future of Governors Island. Carolyn Hall and Clarinda Mac Low lead participants along a route close to and on the north shore of Governors Island, time traveling into an extrapolation based on a deep dive into climate change data.
Sunk Shore is built to bring you into an embodied experience of information that can seem very remote or abstract, bringing it closer, and giving the facts weight and impact. The events of the tour are based on research about events expected to take place (and already happening), including rising sea levels, changing animal species, higher heat, ingenious solutions, possible social revolutions, and more.
The tour is approximately one hour and travels approximately one mile, from Soisson's Landing on the shore, passing through Liggett's Terrace and ending at Fort Jay. The tour takes place RAIN OR SHINE. Ferry schedules here.

Meet at Soisson's Landing, where the ferry arrives from Manhattan.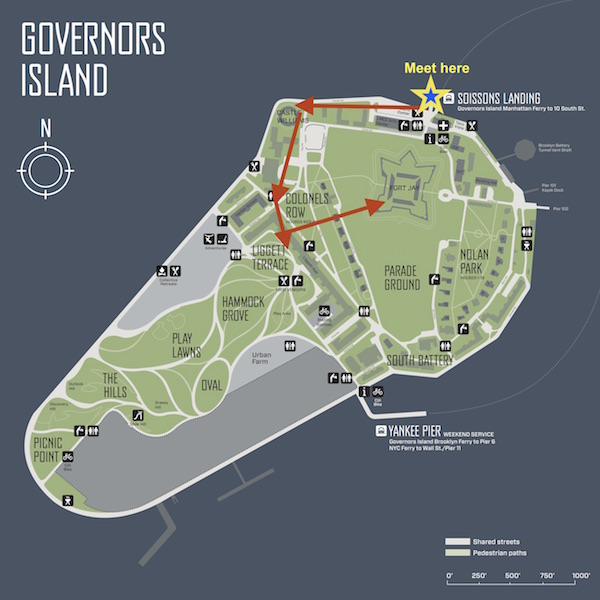 Part of the Works on Water/Underwater New York residency