Location
My Abode
530 NW 23rd Ave
Portland, OR 97210
Description
Transition is fucking hard. But you know what's harder? Waking up one day and realizing you're living a life you never signed up for.

Whether it's a job you can't stand, a relationship that died a long time ago, or you're stuck in a place you're ready to move on from, getting stuck happens.

I get it. This year, I've gone through a divorce, entered single mamahood, changed jobs, and moved from the 'burbs into the big city. But more importantly, I've started taking care of myself - embracing my style, sexuality, and dreams in a way I never have before. What changed?
Up until recently, I was busy trying to blend in - rather unsuccessfully, I might add. For years, I've rocked an androgyneous look, lots of gray, plenty of ambiguity... and a full set of fears that kept my head under the water even when I really wanted to stand out in a way that way as bold as my writing. I thought my short hair and snark was my way of rebelling. But really? It turned out it was really great way to hide exactly how terrified I was of showing up the way I wanted to.

I've got some questions for you.

Have you:
Felt like you've been holding yourself back (because god only knows what they'd think if you did that thing you desperately want to) ?

Realized you've hit a serious rut in your style, relationships, or your career?

Decided you're done with it?
This two-hour workshop will put practical and powerful tools in your hands so you can stop blending in - and start stepping out into the world as boldly as you want to.
You'll leave with:
The knowledge of how to talk about yourself (and it's way more interesting than a one-liner)

A plan to embrace and enhance the 6 key areas of your life that help you stand out (may include champagne, yoga, lingerie, sexy stationary, and/or a long, hot bath depending on who you are)

A workbook chockful of brilliant insights surrounding your life, what you want, and exactly how you're going to go about getting it.
This intimate gathering will be held in my (hella gorgeous) apartment in beautiful Portland, OR, and space is therefore very limited.

This will be the itty bitty beta version of an upcoming program by the same name. This workshop will likely never be offered again in this format (or in my living room) - and all participants will receive access to the later program.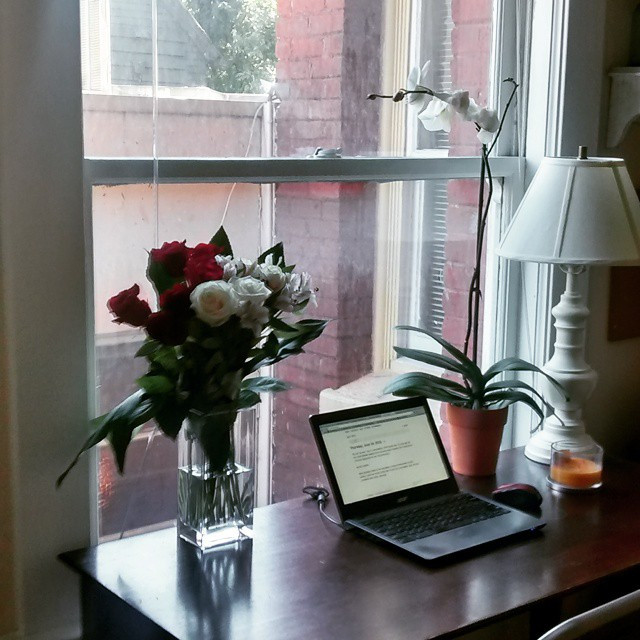 Includes workbook, light snacks, and mimosas (natch).