Description
WHAT TYPE OF LEGACY DO YOU WANT TO LEAVE?
After a successful Health Hackathon in January, with 120 healthcare enthusiasts and a great deck of tech & design mentors to support them, Startupbootcamp Digital Health Berlin and the local partners are back with a bigger hackathon! It's going to get competitive, it's going to get challenging, it's going to be fun! DO you have what it takes to win this? Sign up TODAY!
Startupbootcamp Digital Health Hackathon will give you the chance to build your path!
Tech entrepreneurs, health enthusiasts, UX designers, students and business developers are welcome. But, even if you don't match with the description we accept everyone to join in, and please don't worry about getting team-members because you can form your own team here, on location! (pre-formed teams are welcome too - 4ppl max).
Providing you help from our deck of amazing mentors on board, the purpose of this hackathon is to get your knowledge together with ours from the digital health scene. With that, your goal will be to create solutions that will be used as a consulting tool for health market.
You'll be able to form teams and learn more about the challenges on the preparation day, which starts on June 10th at 10 am. You will stay overnight for the Hackathon.
Join the conversation beforehand on our slack channel https://digitalhealtheurope.slack.com

This event is totally free! The F&B is on us, however, you must register quickly to get your place.
Of course, your effort will be rewarded. Last year, we gave €5500 away as cash prizes, not to mention cool giveaways. This year is bigger and better with coolest partners encouraging you to give your best!
JURY PRIZE : €1500
To the best ranking Hack of the Day!
Challenge 1 by apoBank (Deutsches Apotheker-und Ärztebank):

Prize: €3000

"How can we improve the daily or business life of doctors, dentists or pharmacists?"
Challenge 2 by arvato CRM Healthcare: Prize: €3000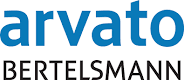 "Make solutions that increase the quality of life of patients."
Challenge 3 by Sanofi: Prize: €3000

"Use Amazon Alexa / Echo to create value and a positive user experience for people suffering from diabetes"
Challenge 4 by Philips: Prize: €3000

"Improve the workflow & satisfaction of midwives (B2B solution)"
Special thanks to our community partners World Health Summit, Hack HPI and @MindSpace.
Please note that some challenges come with specific guidelines that will be announced at the Hackathon.
HACKATHON RULES
Not-So-Fresh Code
You are welcome to start working on your hack before the event. You can present pre-existing projects, but they must be relevant to the hackathon challenges. You also must demo live at the hackathon on Sunday.
We highly encourage all participants to attend the hackathon in-person, to meet other like-minded hackers and gain valuable insights from our sponsors about building amazing products!
Ownership and IP
Teams have full ownership of everything they build at our events and are free to do with it as they wish.
Team Size
Teams of up to 5 humans are allowed. You can also add 1 Cyborg, Furby, drone, or Sphero.
Submission:
Our Hackathon will have its own DevPost page, on which projects should be submitted on. Submissions take place after 24 hours of pure hacking.
Demo Your Hack
You must demo your hack in order to present. 5 presentation and one minute Q&A from Judges.
But why do you charge money?
We only charge a small token amount of €5.00 to ensure that you don't forget about us after registering. But not to worry, once you are in, there is SWAG, unlimited food & drinks over the weekend to make sure you are glad you made this tiny investment. :)
---
About Startupbootcamp Digital Health Berlin:
The program supports innovative startups that combine medical knowledge with smart technologies, with a special focus on behavior change, diagnostics, and genomics, big data and analytics. We provide mentorship, funding, logistic support and access to our huge network of industry specific mentors, corporate partners, angels and VC's to up to 10 high potential Digital Health startups from around the world.
Startupbootcamp Digital Health Berlin cooperates with several distinguished partners such as our global partners Amazon Web Services, Cisco, Google Cloud Platform and Intel, and our program partner apoBank, arvato CRM healthcare, Munich Re, Philips, Sanofi, and Dentons, as the legal partner.

Know more about at:
www.startupbootcamp.org/accelerator/digital-health-berlin/