Description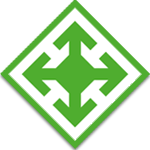 StartingBlock is excited to announce its entrepreneurial conference series, StartingBlock: Second Gear. This inaugural event will feature keynote speaker, Robbie Bach, former Chief Xbox Officer at Microsoft, and will be produced by Madison Startup Grind. Following Bach's presentation, Capital Entrepreneurs, Madison VR Meetup and the Madison Game Alliance will each hold their monthly meetup. The event will start at 6 pm on January 28th at Central Library and the event is free.
The free evening program features our keynote speaker, Robbie Bach, former President of Entertainment and Devices Division, Microsoft & author of Xbox Revisited: A Game Plan for Corporate and Civic Renewal. Bach led the division that was responsible for Xbox, Xbox 360, Zune, Windows Games, Windows Mobile and Microsoft TV. He was the Chief Marketing Officer for Microsoft Office when it grew from 20% to 80% market share during his tenure.
Following the interview, three co-located monthly meetup groups will hold gatherings: Capital Entrepreneurs, Madison VR Meetup, and the Madison Game Alliance. Capital Entrepreneurs is a group dedicated to creating new connections and a community around the amazing startups in and around Madison. Madison VR Meetup is a meetup group comprised of game developers, artists, students, and other members from the community that are interested in the future of virtual reality. The newly-formed Madison Game Alliance (MGA) is a regional industry consortium seeking to aid in the growth and strengthening of our regions' video game development sector. Meetups will begin at approximately 7:30 pm.
The event is free but RSVP is REQUIRED.
COORDINATING PARTNERS: StartingBlock Madison, Capital Entrepreneurs, and Startup Grind
EVENT SPONSORS: PerBlue, Fine Point Consulting, Hardin Design and Development, Madison College, M3, American Family Insurance, and Madison Gas & Electric
ADDITIONAL EVENT PARTNERS: Madison Game Alliance, Madison VR Meetup, Madison Public Library, Doyenne Group, Capital Times, Field59, 100state, and Bendyworks