Start Peninsula is kicking-off Summer 2021 with an info session about this Summer's events calendar and other important news!
About this event
Start Peninsula is a series of pitch competitions for early-stage businesses and entrepreneurs located within Hampton Roads, Virginia. In this information session, we'll go over everything you need to know in order to increase your chances of success.
We will discuss the following:
Dates
Who is able to participate
Pitch Perfect
Micro Pitch format
Mentors
The final event
And leave time for your questions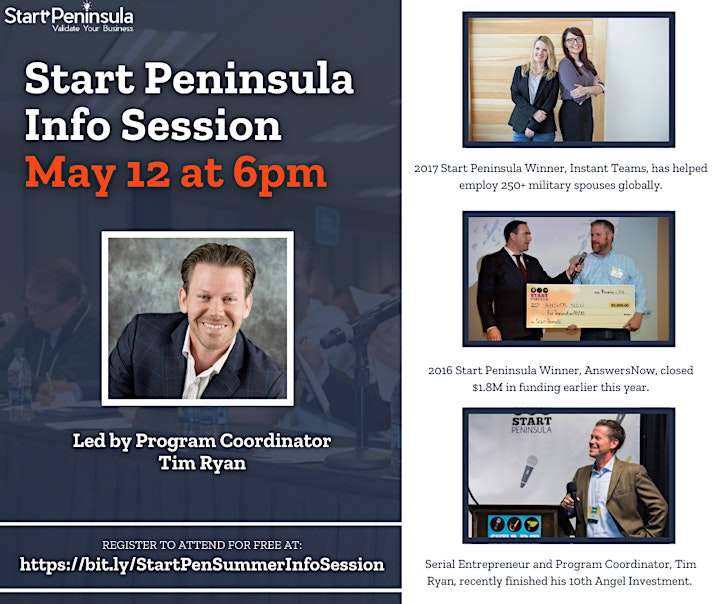 Organizer of Start Peninsula Information Session
Start Peninsula is dedicated to nourishing ideas into small business that are prepared to change the world. We provide our startups with the introductions, mentorship, consulting services and access to resources they need to position themselves as they implement their business plan and work towards raising capital. Our program focuses on what the entrepreneur needs to learn or become in order to be successful providing a space to collaborate is secondary.
Start Peninsula is funded and made possible by the Economic Development Authorities of Hampton, Newport News, James City County, York County, Williamsburg and Poquoson.