About this Event
Join our FIRST Kid Friendly decorating event! Children will be designing a Spooky Cookie Cake Graveyard that families can choose to dig in immediately or bring home to enjoy later. A complimentary Zombie Juice will be available to sip on throughout the event.
We will provide all the supplies needed, you just bring the creativity and fun :-) Class is recommended for children 5 years and up to be able to do independently (*parents are required to stay*)
*Each cookie cake ticket includes seats for up to 2 adults.
8 inch Cookie Cake: For 1 Child
10 inch Cookie Cake: For families with 2 or 3 children (or if you just want a bigger cookie to enjoy!)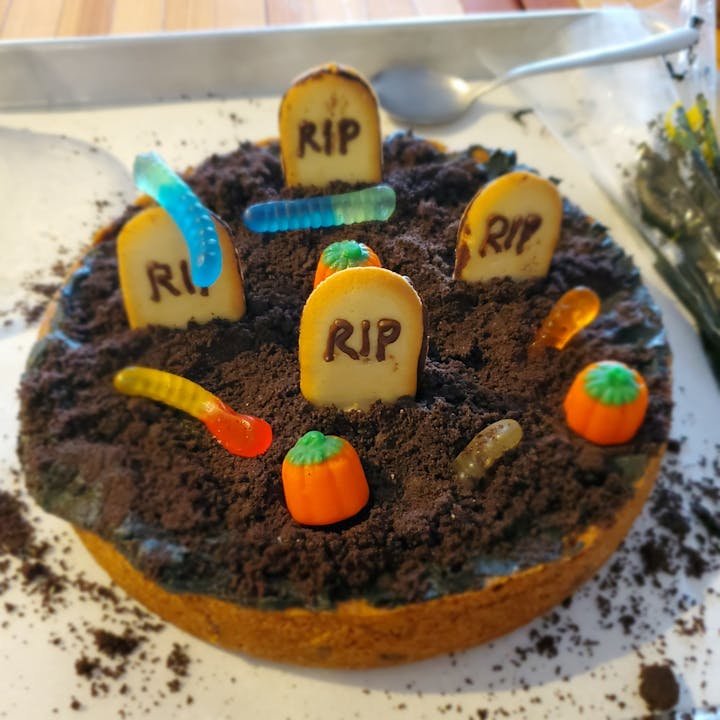 Final Creation!