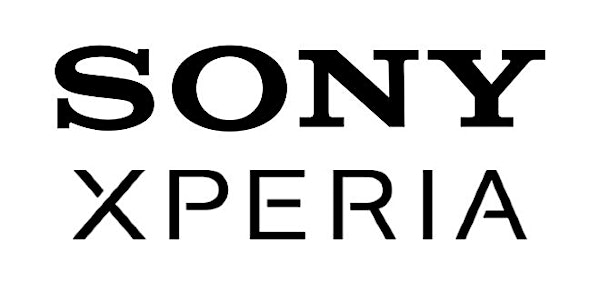 Sony Xperia Projector Hackathon
When and where
Location
Museum of the African Diaspora 685 Mission Street San Francisco, CA 94105
Description
Calling All Android App Developers!
You're invited to the Sony Xperia Projector Hackathon which will coincide during Game Developers Conference (GDC) 2017 week.
Sony Mobile is hosting a Hackathon for Android developers to get creative with ideas and apps for the upcoming Xperia Projector, the next innovative product from the Sony Mobile line of award-winning Smart Products.
Make a great game... or make a fun, useful app for everyday use... or make something so innovative it changes the way we use and think about apps.
Are you an established indie developer or an aspiring talent with great ideas? We want you to register to participate in our Hackathon! As space is limited, participants will be selected and notified of their acceptance, so enter now for your chance to join us -- and you can win awesome cash and other cool prizes at the Sony Xperia Projector Hackathon!
HOW IT WORKS: Participants need to bring their own laptops and work as teams over the course of 24+ hours to develop and create Android app concepts and products that will be seen by Xperia Projector team members who will be on hand to help inspire and support participants. Some participants will register as part of a team (max team size is five people). If you don't already have a team, full or partial, you'll have the opportunity to join/form a team on the day of the event.
PRIZES: Prizes and awards will be presented by the Xperia Projector team. Prizes include awesome cash and cool Sony products.
REGISTRATION: Admission is FREE! Register by Tuesday, February 28 at 12:00pm. Participants will be notified in advance of their acceptance, but space is limited, so sign-up early.
FOR MORE INFO: Visit https://www.sonymobile.com/us/; and to see the Xperia Projector in action, visit: https://www.youtube.com/watch?v=m088JU3zgMU
QUESTIONS CAN BE DIRECTED TO: sonymobilexp@oneprstudio.com
#xperiaprojector #xperia #gamedev #androiddev #androidapps #gdc
Hackathon Agreement
Sony Mobile ("Sony Mobile") is organizing the San Francisco Hackathon ("Hackathon"). The Hackathon is governed by this Hackathon Participation Agreement ("Agreement"). By entering the Hackathon, you ("Participant") agree to abide by the Agreement which is a binding legal agreement between the Participant and Sony Mobile with respect to the Hackathon.
Participation in the Hackathon
Participant must be at least 18 years of age and have registered to participate in the Hackathon. Residents of jurisdictions, including domestic or foreign, where competitions of this type are restricted by law are prohibited from entry. Sony Mobile has the right, at its sole discretion, to disqualify any Participant for breach of the Agreement. Sony Mobile has the right to cancel or suspend the Hackathon with or without notice and for any or no reason. Sony Mobile is not responsible for any damage or inconvenience caused by a cancellation or suspension of the Hackathon.
Code of Conduct
All attendees, sponsors, partners, volunteers and staff at our hackathon are required to agree with the following code of conduct. Organizers will enforce this code throughout the event. We expect cooperation from all participants to ensure a safe environment for everybody.
Our hackathon is dedicated to providing a harassment-free experience for everyone, regardless of gender, gender identity and expression, age, sexual orientation, disability, physical appearance, body size, race, ethnicity, nationality, religion, previous hackathon attendance or computing experience (or lack of any of the aforementioned). We do not tolerate harassment of hackathon participants in any form. Sexual language and imagery is not appropriate at any hackathon venue, including hacks, talks, workshops, parties, social media and other online media. Hackathon participants violating these rules may be sanctioned or expelled from the hackathon without a refund (if applicable) at the discretion of the hackathon organizers.
Teams
Participants are expected to form teams. Team size will be a minimum of 2 participants and a maximum of 5 participants unless otherwise stated.
Submissions
Teams of Participants are expected to provide submissions for the Xperia Projector as it relates to Sony Mobile. Teams of Participants should provide the submission in source code form and strive towards a working demonstration. By providing a submission in the Hackathon, each Participant represents and warrants that the submission does no violate any applicable law or any third party intellectual property rights.
Submission Guidelines: Submissions that do not meet the following criteria are subject to disqualification and/or removal: Submission must be: 1) original work of the Participant; 2) must not have been previously published; 3) must not infringe upon the copyrights, trademarks, rights of privacy, publicity or other intellectual property or other rights of any person or entity.
Intellectual property
(a) Sony Mobile acknowledges that all participants retain all ownership of intellectual property in their Entries.
(b) The winners agree to give Sony Mobile the first right to enter into good faith negotiations for: (1) the acquisition of the intellectual property rights in the Entry; or (2) the grant of a perpetual licence to Sony Mobile to use, modify, develop, communicate and/or sub-licence any intellectual property rights in the Entry and its name, on an exclusive basis unless agreed upon otherwise and (3) the provision of further services to support the commercial development of the Entry working with other developers appointed by Sony Mobile for that purpose, including the ideas and concepts contained in the Entry.
(d) If you submit an Entry as part of a team, it is up to you and your team members to decide how the intellectual property in the Entry is owned (subject to the licence granted in that Entry to Sony Mobile).
(e) You acknowledge that Sony Mobile or other participants may have independently developed or commissioned materials similar or identical to your Entry and you have no rights or interest in any such other materials.
(f) You acknowledge that if you have made an Entry as part of a team, it is up to you to decide how the intellectual property in your Entry is owned (subject to the licence granted in that Entry to Sony Mobile if you win or receive any of the Prizing and Awards).
Judging
The Hackathon winners will be chosen from the teams of Participants by a panel of judges selected by Sony Mobile. The judges' decisions are final, binding and uncontestable.
Prizes
The prizes will be divided evenly amongst Participant team members unless otherwise noted. Sony Mobile reserves the right not to award a prize in the event of an insufficient number of eligible entries meeting the minimum judging criteria as determined in Sony Mobile's sole discretion. Sony Mobile is not responsible for any dispute among teams of team Participants related to prizes. Participant is solely responsible for any applicable taxes for any prize.
Publicity
Participant understands that the Hackathon may be photographed, videotaped, recorded, etc. and hereby grants Sony Mobile and/or Sponsors the right to use or refrain from using Participant's name and/or likeness any and all footage about Participant's participation in the Hackathon and Participant's Hackathon submission in any manner or media that Sony Mobile and Sponsors sees fit without Participant's review of approval and without compensation.
Confidentiality
Participants agree and acknowledge that submissions will be not be treated as confidential and may be made available to the public, including but not limited to posting on the Internet. Sponsor does not guarantee any confidentiality with respect to any submission. Submissions and ideas contained therein should not contain any confidential information or trade secrets.
Open Exchange of Ideas
BY PARTICIPATING IN THIS COMPETITION AS AN ELIGIBLE ENTRANT, YOU ACKNOWLEDGE AND AGREE THAT IF YOU SHARE AN IDEA, SUGGESTION, OR DISCUSS AN APPLICATION OR CONCEPT THAT OTHERS MAY USE YOUR IDEA, SUGGESTION AND/OR CONCEPT AND INCORPORATE IT INTO AN APPLICATION THAT THEY ARE WORKING ON NOW OR IN THE FUTURE, AND YOU WAIVE ANY AND ALL RIGHTS, CLAIMS AND LAWSUITS THAT YOU MAY HAVE AGAINST ANYONE PARTICIPATING IN THIS COMPETITION AND THE COMPETITION'S SPONSOR (INCLUDING, THEIR AGENTS, CO-SPONSORS AND VENDORS). IN ADDITION, ANY PERSON PARTICIPATING IN THIS COMPETITION AND THE COMPETITION SPONSORS (INCLUDING, THEIR AGENTS, CO-SPONSORS AND VENDORS) MAY USE OR INCORPORATE INTO AN APPLICATION OR OTHER SERVICE OR PRODUCT, ANY IDEA, SUGGESTION, OR CONCEPT THAT YOU DISCLOSE AT THE COMPETITION. YOU ALSO REPRESENT AND WARRANT THAT YOU HAVE SUFFICIENT RIGHT TO SHARE AND/OR DISCLOSE ANY SUCH IDEAS, SUGGESTIONS, APPLICATIONS AND/OR CONCEPTS DURING THE COMPETITION AND/OR THE EVENT. IF YOU CANNOT AGREE TO THE CONDITIONS IN THIS AGREEMENT, YOU CANNOT PARTICIPATE IN THIS COMPETITION.
Liability Release and Indemnity
UNDER NO CIRCUMSTANCES WILL SONY MOBILE BE LIABLE FOR ANY DIRECT, INCIDENTAL, INDIRECT, SPECIAL OR CONSEQUENTIAL DAMAGES IN CONNECTION WITH, ARISING OUT OF OR RELATING IN ANY WAY TO THE HACKATHON AND/OR THIS AGREEMENT. Participant shall indemnify and hold Sony Mobile and its officers, directors, employees, successors, and assigns harmless against any claims, losses, damages, liabilities and expenses (including reasonable attorneys' and other professionals' fees) incurred by Sony Mobile in connection with, arising out of or relating in any way to the Hackathon and/or this Agreement.
Governing Law and Severability
All disputes, claims and causes of action arising out of or in connection with the Hackathon, prizes or the Agreement shall be resolved individually, without resort to any form of class action, and exclusively by the state courts of the State of California for the County of San Francisco or the United States District Court for the Northern District of California and each of the Participants submit to the exclusive jurisdiction and venue of such courts for the purpose of any such action. This Agreement shall be governed by and construed in accordance with the laws of the State of California without regard to any conflict of laws, rules and principles. If for any reason any provision of this Agreement is adjudicated to be unenforceable, that provision of the Agreement will be enforced to the maximum extent permissible so as to effect the intent of the parties, and the remainder of this Agreement will continue in full force and effect.