Description
Across the Bay Area, cynicism about the problem of mass homelessness has infected both the press and public. Residents are exposed daily to stories about hopeless individuals, broken systems, ineffective policing and sums of money that never seem to go far enough.
Can we do better? Yes – through listening, learning, conversation and follow-up.
The San Francisco Public Press will host a one-day symposium and workshop that will explore bold and creative ideas to solve homelessness in the Bay Area. The morning session will include a panel discussion on the current state of homelessness, an analysis of homelessness reporting and testimonials of individuals experiencing homelessness. In the afternoon, solution ideas will be presented, followed by facilitated workshops that will inspire collaboration and brainstorming and guide analysis and trouble-shooting. All of the day's activities will be documented and reported by a team of journalists assigned to cover the event and the ideas generated by participants.
Ticket price includes breakfast, lunch, evening reception and a one-year Newsie Membership to the San Francisco Public Press.
A limited number of sponsored tickets are available. If you need to request a sponsored (free) ticket, please contact Daphne Magnawa at outreach[at]sfpublicpress.org.
Agenda
MORNING
Breakfast and Check-In
Current State Panel
Diverse stakeholders will provide framing and context to set the stage
Panelists: Jennifer Friedenbach, Executive Director, Coalition on Homelessness​ • Jeff Kositsky, Director, San Francisco's Department of Homelessness and Supportive Housing • Dr. Margot Kushel, Professor, UCSF School of Medicine • Joe Wilson​, Executive Director, Hospitality House • Adrian Tirtanadi, Executive Director, Open Door Legal
Moderator: Michael Stoll, Executive Director, San Francisco Public Press
Testimonials
Individuals that are experiencing homelessness share their stories
Moderator: Arjanna van der Plas, Stories Behind the Fog
Journalist Panel
Panelists: Noah Arroyo, Assistant Editor, San Francisco Public Press • Kevin Fagan, Reporter, San Francisco Chronicle • Jean Friedman-Rudovsky, Project Editor for The Reentry Project, Solutions Journalism Network • Alistair Gee, Homelessness Editor, Guardian US • Monica Lam, Producer, KQED Television • Alexis Terrazas, Editor-in-Chief, El Tecolote • Liza Veale, Reporter, KALW
Moderator: Jon Funabiki, Executive Director, Renaissance Journalism
AFTERNOON
City Initiatives
Abigail Stewart-Kahn, San Francisco's Department of Homelessness and Supportive Housing
Solution Idea Presentations

Economic
• A Future With Universal Basic Income — Ken Fisher, Economic Justice Project/Truth Be Told
Micro-Housing
• Opportunity Villages — Charles Durrett, McCamant & Durrett Architects | The Cohousing Company
• "Park" Shelter: An Alternative Housing Concept — Richard Tsai, Field of Vision
• Tiny Home Eco-Villages — Betsy Morris, Cohousing California
Services
• Housing ​and ​... — Meghan Freebeck, Project Homeless Connect
• Housing Mobility: Moving on From Supportive Housing — Avni Desai, Community Housing Partnership
• Want to End Homelessness? End Relational Poverty — Kevin Adler, Miracle Messages
Encampment Triage
• SOS Transitional Village​s​ — Amy Farah Weiss, Saint Francis Homelessness Challenge
Workforce Development
• ​Ending Homelessness Through the Dignity of Work — Hector Malvido & Angelique Villegas Diaz, Downtown Streets Team
Solution Idea Workshops
Led by skilled facilitators, participants will analyze and trouble-shoot solution ideas
Workshop Report Back
Closing and Reception
SPONSORS
Community Innovation Champions


Community Innovation Energizer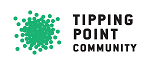 Media Sponsors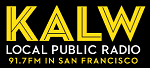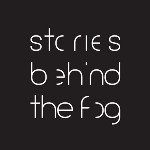 For information about sponsorship opportunities, contact Daphne Magnawa at outreach[at]sfpublicpress.org.