Description
The SOLVE Health Tech Accelerator for Health Equity
We are looking to find and support the next generation of companies that will reduce chronic care costs by billions of dollars for Medicaid patients. SOLVE Health Tech is opening its first acceleration cycle to health technology companies offering products that promise to improve health. The strongest applicants will pitch their products to a panel of industry, policy, and healthcare leaders at the SOLVE Summit hosted in partnership with the UCSF Health Hub. Winning applicants will be awarded an engagement with SOLVE Health Tech to adapt their product for the Medicaid market so they can reach more patients, more effectively. If you are an early or mid-stage company targeting Medicaid and underserved populations, or even a late stage company now planning to expand into this market, apply for the SOLVE Health Tech Accelerator for Health Equity today.
If you are a digital health innovator, influencer, leader, funder, advisor, strategist, or researcher, please join us as we get an early look into the next class of innovative technology companies that are going to make a real impact in reducing health expenditures.
More information can be found on our website.
Agenda:
4:00 - 4:15: Welcome
4:15 - 5:15: Company pitches and panel discussion
5:15 - 5:45: Keynote, Dr. Robert M. Wachter, Professor and Chair of the Department of Medicine, UCSF
5:45 - 6:00: Awards ceremony
6:00 - 7:30: Happy hour and networking
Keynote Speaker: Robert M. Wachter, MD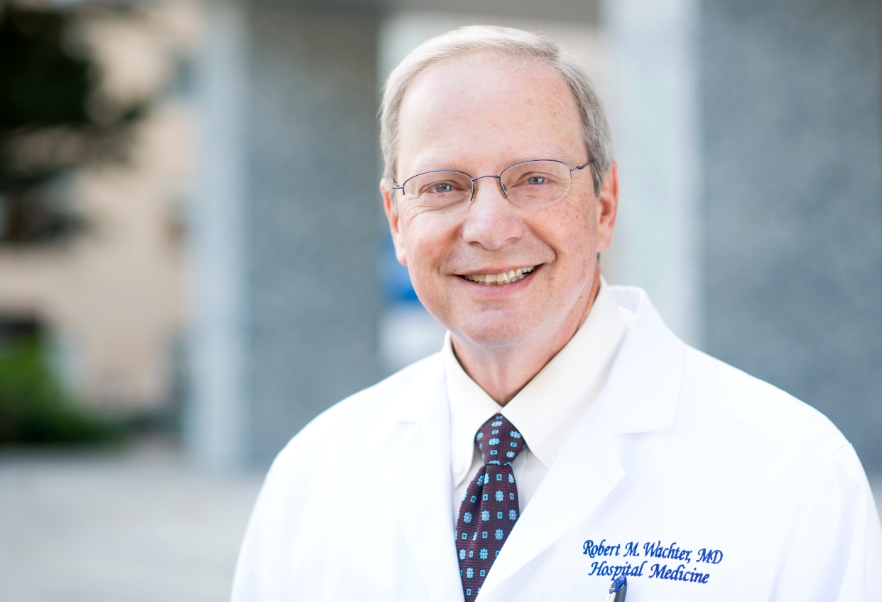 How to apply to the SOLVE Health Tech Accelerator for Health Equity:
Applications are closed for the 2019 acceleration cycle. Please sign up for our mailing list to learn about upcoming cycles.
Interested in becoming an event sponsor?
Please reach out to us at SOLVEhealthtech@ucsf.edu.
Tickets:
The ticket fee will help us cover event costs. Please contact the event organizer at SOLVEhealthtech@ucsf.edu if you have any questions.
Our Supporters:

About StartUp Health:
StartUp Health is on a 25-year mission to collaborate with entrepreneurs to improve the health and wellbeing of everyone in the world. StartUp Health believes that something magical happens when you bring together coachable entrepreneurs from around the world who have the mindset to achieve health moonshots. Since 2011, StartUp Health has been investing in a global army of entrepreneurs -- called Health Transformers® -- to achieve Health Moonshots: Access to Care, Cost to Zero, Cure Disease, End to Cancer, Women's Health, Children's Health, Nutrition & Fitness, Brain Health, Mental Health & Happiness, Longevity, and End Addiction.
Backed by Advocate Aurora Health, Chiesi Group, Steve Case, Mark Cuban, Esther Dyson, Brad Feld, GuideWell, Jason Finger, Jerry Levin, Kaiser Permanente Ventures, Masimo, Novartis, Otsuka, and Ping An Group, StartUp Health has the world's largest digital health portfolio with more than 250 companies spanning six continents and 21 countries. Learn more at startuphealth.com.