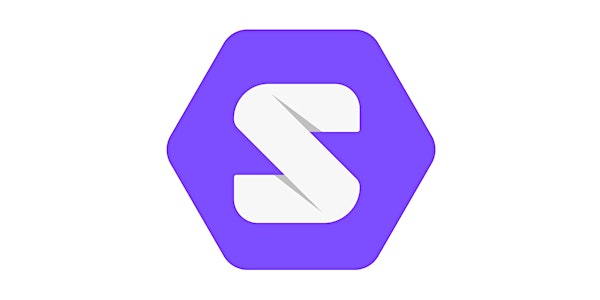 Description
Solid is Tim Berners-Lee's open source project, created to decentralise the web. Solid World is an opportunity to discuss the Solid movement, its goals, and its direction with other Solid contributors.
The event will be streamed online as an open channel for conversation globally. Tune into the conversation on the day and time of Solid World. You can also use meeting ID 867 862 1195 on the Zoom up on by dialing up on the Zoom local number.
Times are in CET.
16.30 Welcome and This Month with Solid Recap by Community Manager
16.40 15 minute talk 'Data Ethics' by Caroline Gans Combe from the Institut National d'Etudes Economiques et Commerciales
Caroline Gans Combe will be giving a historical perspective of data ethics to understand the current challenges we face. She is a senior researcher and lecturer at INSEEC where she works on value creation new paradigms, social responsibility and non-financial reporting. Concomitantly, she is Reihoo's CEO – a SME & training centre dedicated to the transfer of skills and the development of ethical and pragmatic practices in the field of innovation financing (structured and project finance) specifically through the deployment of dedicated e-learning tools - and independent expert for the European Commission in different fields such as health, ICT, data security, SME financing and ethics. In this respect she chaired a working group dedicated to best practices in the use of data in research (data protection and privacy ethical guidelines), and was appointed in the Expert Group Assessing the Investment Potential of SMEs Emerging from of the SME Instrument. Through Reihoo, she designed and deployed more than 256 hours of online value and financing related courses.
A certified Six Sigma Master Black Belt, she is a member of the Association of Certified Fraud Examiners (ACFE). Graduate of the Institut d'Etudes Politiques de Paris, she holds a Master in ICT Law, a PHD in language modelling and is completing a thesis on the new value paradigms : enhancing economic agents financial valuation through the integration of currently ignored cycles in existing methodologies and accounting tools.
She is also a member of the editorial board of expert review, a future science group publication http://www.expert-reviews.com/ and Reviewer for the Journal of Medical Ethics http://jme.bmj.com/ as well as for the International Journal of Sustainable Development :
http://www.inderscience.com/jhome.php?jcode=ijsd.
In DEFORM, she is general co-coordinator and scientific coordinator. She works on the development of methodologies, economic models, as well as statistical and econometric validation processes. She is also in charge - concomitantly with professor Faucheux and INSEECs administrative teams, in charge of the project day to day management .
17.00 Q&A
17.20 Wrap up by Community Manager