Description
TICKETS ARE NO LONGER AVAILABLE FOR THIS EVENT.
"Social Studies" - Early Childhood & Family Programming
At President Lincoln's Cottage, we use Lincoln's life to inspire our work. The stories of what happened here historically have the power to bring out the leader in any person today, inspiring courageous ideas, respectful dialogue, and thoughtful compromise. Join our new initiative, Social Studies, which provides programming that encourages the development of social and emotional intelligence through games, interactive play, and stories.
For our youngest learners, Social Studies programming focuses on nurturing these skills through interactive storytelling and hands-on lessons that help foster self-awareness, self-management, relationships, and responsible decision-making skills.
About:
While living at the Soldiers' Home, Lincoln made nation-changing decisions about the country and freedom, most notably the Emancipation Proclamation. During his time here, Lincoln faced criticism and doubts from himself and others. Despite these external and internal pressures, he bravely managed his stress and motivated himself to achieve his goals. Join President Lincoln's Cottage in an exploration of your own determination and resilience through storytelling, hands-on activities, and reflection.
Then join us again on Saturday, September 21st for Homecoming! Homecoming is a free family-friendly event that begins with the Freedom 5K. The Freedom 5K begins at 9 am & the Tot Dash begins at 10 am.
Program includes:
Group reading of The Girl Who Ran: Bobbi Gibb, The First Woman to Run the Boston Marathon Written by Frances Poletti & Kristina Yee and Illustrated by Susanna Chapman
Participate in a "Fun Run"
Create encouraging signage to motivate others to run and achieve their goals (Signs will be used at the Freedom 5K and Tot-Dash on Saturday, 9/21/19. For More information, please see the event page.)
Create your own sign of encouragement when self-doubt arises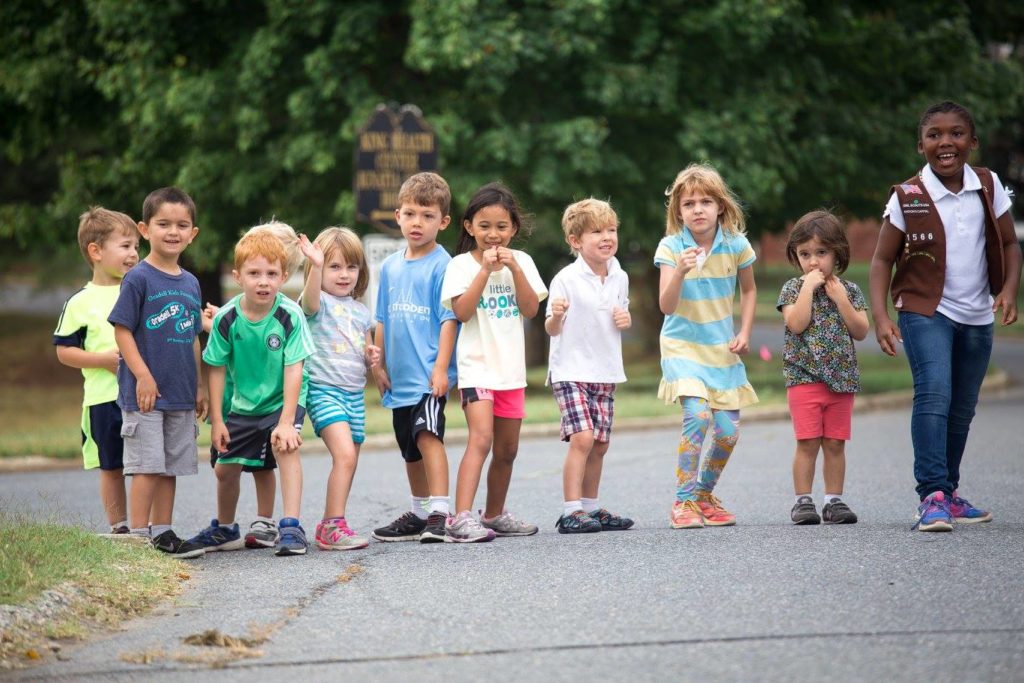 Admission Note: Any child* participating in the program needs a ticket. Adults or other children not participating in the program do not need to purchase tickets.
*Program was developed for ages 2-5, but children of all ages are welcome to participate. One ticket covers the cost of supplies.
President Lincoln's Cottage provides FREE onsite parking.
Cottage tours are not included. If you would like to take a tour of the Cottage, we strongly recommend purchasing Cottage Tour Tickets in advance. Regular ticket prices apply. Click this link to purchase your tickets.
Contact President Lincoln's Cottage with any questions at 202-829-0436 or MMartz@lincolncottage.org.
All events are considered public events for the purpose of photography and video.
President Lincoln's Cottage is located on the grounds of the Armed Forces Retirement Home (AFRH) in Northwest Washington, D.C. Security for the Armed Forces Retirement Home requires visitors to show valid identification at the security gate in order to enter the property. Please be prepared to show your ID.