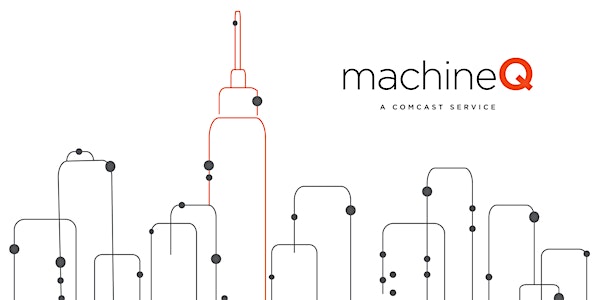 SMART CITY SUMMIT
By MACHINEQ / A COMCAST SERVICE
Date and time
Wednesday, June 14, 2017 · 4 - 6:30pm EDT
Location
FRANKLIN INSTITUTE 1776 BENJAMIN FRANKLIN PARKWAY PHILADELPHIA, PA 19103
Description
A unique forum where global operators and technologists will learn more about Philadelphia's technology priorities including the current roadmap process. In turn, global success stories of Smart City deployments in Europe and Asia and the latest in Smart City technologies will be discussed. Prominent political officials from the City of Philadelphia and surrounding regions will connect with the LoRa Alliance community in this two and half hour event. More than 300 registrants, local business representatives and municipal leaders are expected to attend.
machineQ (machineq.com)
machineQ , a Comcast service, is dedicated to leveraging the latest in sensor, network, and software technologies to gather and transmit data that can be used to create actionable intelligence from the physical world. machineQ is building a low-power, wide area network - leveraging LoRaWAN® technology - to provide solutions and a platform for the Internet of Things (IoT). ​
The LoRa Alliance (lora-alliance.org)
The LoRa Alliance is an open, non-profit association of members that believes the internet of things era is now. It was initiated by industry leaders with a mission to standardize Low Power Wide Area Networks (LPWAN) being deployed around the world to enable Internet of Things (IoT), machine-to-machine (M2M), and smart city, and industrial applications. The Alliance members collaborate to drive the global success of the LoRa protocol (LoRaWAN), by sharing knowledge and experience to guarantee interoperability between operators in one open global standard.

______________________________________________________________________________________
AGENDA
Opening remarks:
Geoff Mulligan, Chairman, The LoRa Alliance

Alex Khorram, VP and General Manager, machineQ
Keynote:
Mayor Jim Kenney
City of Philadelphia
City of Philadelphia - Smart City Roadmap and Insights:
Charles Brennan, CTO
City of Philadelphia
Smart City Deployments: Case studies, success stories, tech and architecture:
Connectivity Trends
Nokia / Michail Angelov, SVP
Global Carrier Panel
SK Telecom (South Korea) / Kyungsoo Han, SVP, IoT Connectivity Solutions

Tata Communications (India) / Eric Torres, VP, New Ventures

Proximus (Belgium) / Vincent Hebbelynck, Head of Incubation & Corporate Venturing

Technology Panel
FlashNet / Lorand Mozes, CEO

Trimble Water / Adrian Newcombe, Director, Smart Water Solutions

Sensoterra / Jurriaan Ruys, CEO

OnePlus / Seamus Devitt, Chief of IoT

Globe Tracker / Don Miller, VP, Global Sales &Marketing
Smart City Wrap-up:
Hackathon Winning Concepts & Award Presentation

Closing