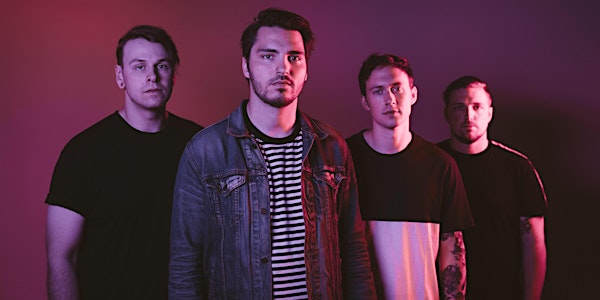 Sleep On It
ALL AGES
Roxian Live Pesents
This show is All Ages
When and where
Location
Thunderbird Music Hall 4053 Butler St Pittsburgh, PA 15201
Performers
Headliners
More Performers
The Middle Room
Bearings
Between You and Me
Neverkept
About this event
Roxian Live Presents
Sleep On It
The Middle Room
Bearings
Between You and Me
Neverkept
6:00pm Doors, 6:30pm Show
4053 Butler Street, Pittsburgh, PA 15201
Purchase tickets to Sleep On now!
Sleep On It harnesses the strength and vulnerability of the human spirit with their second full-length album, Pride & Disaster. Over the course of ten songs, the Chicago rock band makes a case for enjoying life, even when times are tough, and never shying away from your truth.
Pride & Disaster celebrates the idea of home and the important role it plays in our lives. By sharing their personal highs and lows through song, the band — Zech Pluister (Vocals), TJ Horansky (Lead Guitar/Vocals), Jake Marquis (Rhythm Guitar/Vocals), and Luka Fischman (Drums) — has created a record that makes listeners feel seen and understood. The album is a reminder that home doesn't have to be a place you inhabit and that family is more than a bloodline. Life is what you make it, and Sleep On It exists to provide the soundtrack for growth.
Purchase tickets to Sleep On It now!