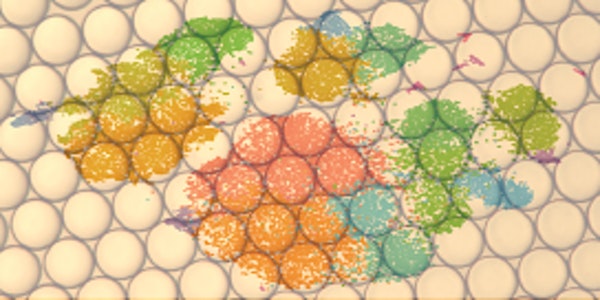 Single Cell Genomics Day 2020: A Practical Workshop
When and where
Location
NYU Center For Genomics and Systems Biology 12 Waverly Place, New York NY 10012 New York, NY 10012
Description
The Satija Lab at the New York Genome Center and NYU invites you to
Single Cell Genomics Day 2020 : A practical workshop.
Recent developments in molecular biology, microfluidics, and computational biology have transformed the field of single cell genomics, and have widespread biological applications. However, the breathtaking pace of technology development has given rise to a multitude of molecular protocols, commercial systems, and computational challenges.
This workshop will begin with an overview of exciting developments in the field over the past year, followed by in-depth presentations with an emphasis on practical details and considerations. Our goal is to empower you to utilize single cell genomics in your work. The workshop is free and open to beginners and experts alike.
Come to :
- Learn about cutting-edge molecular technologies, including: paired RNA-seq and ATAC-seq from the same nucleus, and spatial measurements of single cell expression.
- Get a practical introduction to recently developed computational techniques, including algorithms for inferring cell-cell interactions, and analytical tools for spatial transcriptomics datasets.
- Learn about strategies for massively multiplexed experimental design, and new approaches to understand the effects of human genetic variation on cellular heterogeneity.
- Hear about recent updates from the Human Cell Atlas, a global initiative to create comprehensive reference maps of all human cells.
- Share ideas, troubleshoot experiments, and ask questions
- Hear keynote presentations from :
Kun Zhang (UCSD),
Jimmie Ye (UCSF),
Roser Vento-Tormo (Sanger Institute), and
Aviv Regev (Broad Institute, MIT, HHMI).
Please register in advance as seating is limited.