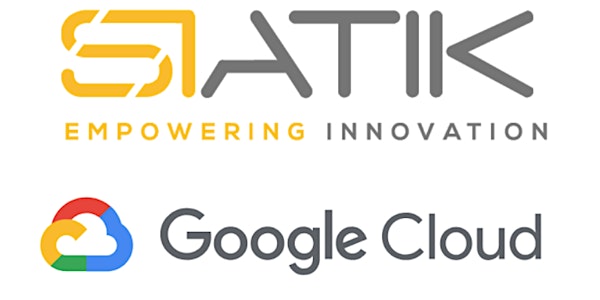 Siatik Workshop - The theory behind neural nets (3 hours)
Date and time
Tuesday, September 11, 2018 · 2 - 5pm SAST
Location
Century City Conference Centre Cape Town, WC 7446 South Africa
Description
Overview
The explosion of a modern data revolution is redefining our approach to finding interesting solutions to modern problems, and machine learning is changing how we think and do business. Neural networks in particular represent a rapidly developing ML sector and, due to the advancements of Cloud, neural nets are being integrated and adapted into the everyday products around us. OK Google (with duplex), Smart devices, Fintech innovations and other exciting projects are adapting some form of scalable neural network algorithms.
Each workshop is repeated and explores the theory behind neural nets:
General Intro to Machine Learning
Exploring architecture of Neural Networks
Neural Network Packages and Environment (TensorFlow, H2O, etc..)
Training Neural Networks at scale with Google Cloud Platform
Real world applications
Criteria
The workshops are aimed at people who already have a mid-level technical ability in data science, machine learning, deep learning and associated platforms.
You can choose ONE workshop ONLY and supply all relevant information on sign up
Each delegate will be issued with a ticket giving them access to the workshop
This ticket also includes a complimentary lunch and access to the Expo Hall
You MUST check in at the venue (Century City Conference Centre) on your allocated day
Workshop registration opens 9am 1st Floor
You MUST collect your pass & lunch ticket from the registration desk
Delegates without a ticket or pass will be refused access to Workshop & Expo.
Data Protection & Processing
By signing up for this workshop you confirm to abide by the criteria above and;
You have read and accept our standard terms and conditions [ standard terms and conditions ] that also include reference to our data privacy and data processing policy
About the organizer
The AI Media Group is a hybrid media, events, analysis and consulting company helping shape an AI powered future for Africa. We are proud to present AI Expo Africa 2021, the largest B2B B2G trade focused AI RPA & Data Science focused community in Africa. With a community of 4000+ members and expected footfall of 3000+ delegates, attendees will enjoy a packed 3 day agenda that will explore the real world application of IR4.0 technologies in the modern work place as well as how these technologies can be deployed for economic and social good.  Our audience is comprised of CxO / Enterprise decision makers allied to AI Cloud platform providers, Tier 1 / 2 deployment & service providers, AI start ups / innovators, investors, educators, government and AI ecosystem community builders. JOIN US TODAY ! Learn more at www.aiexpoafrica.com