Event Information
Location
Globe Hall
4483 Logan Street
Denver, CO 80216
About this Event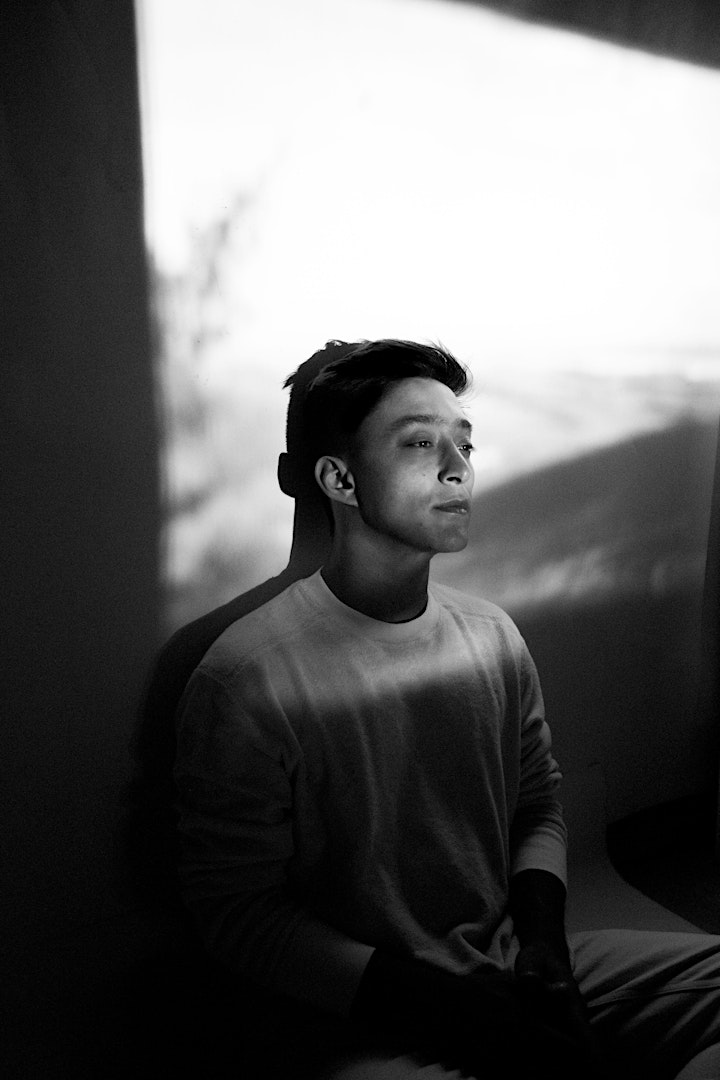 Artists take on pseudonyms for a multitude of reasons, but in Zach Saginaw's case, those reasons run deeper than most. Zach records under the name Shigeto. It's his middle name; it's also his grandfather's name, a tribute to the Japanese branch of Zach's family tree. Shigeto also means "to grow bigger"—appropriate, given Zach's premature birth-weight of less than a pound. Today, Shigeto stands for Zach's vividly beautiful electronic music. Beat-driven but given to richly textured sound design, rhythmically fractured but melodically sumptuous, Shigeto's music is a bridge between the past and present, bringing the artist face to face with a creative legacy that spans decades.
Zach was brought up on a steady diet of Michigan-bred music, as his father spoon-fed him old Motown and jazz records by the crateload. Zach picked up the drums at an early age, spending much of his childhood playing in the Detroit/Ann Arbor music scene. After nearly flunking out of high school—save for his music studies—Zach spent three years studying jazz at the New School in NYC and three more in London, where he began woodshedding, obsessed with learning electronic production. Soon enough, beats materialized, Zach moved to Brooklyn and took up the name Shigeto, and his peers began to take notice.
His releases are nominally indebted to instrumental hip-hop but, like Zach, straddling many worlds at once. Cool shades of ambient music, stuttering early IDM, dubstep sub-bass, and jazz melodicism color Shigeto's palette, which he wields with a painterly attention to detail. He continues to be prolific with a complex constellation of sounds and ideas that we have come to expect from the producer/drummer. His compositional focus and restraint grounds songs that are otherwise cosmically inclined.
Mux Mool's fusion between hip-hop and electronic music exhibits an elusive cohesion of concept. His discography as a whole is greater than the sum of its parts, championed by entities including Ghostly International, Pretty Lights Music and Adult Swim.
In 1998, Brian Lindgren, aka Mux Mool, started producing music and released his first track "Lost and Found" in 2006, which was named one of iTunes 'Best Electronic Songs' of the year alongside Flying Lotus & Justice. After touring the U.S., he released his first studio-length album, "Skulltaste" on Ghostly International in 2010. A song from the effort titled "Get Better John" remains his most successful track to date, garnering 2.5 million plays on Spotify. He then followed up his first release with the album "Planet High School" in 2012 and "Appetite for Production" in 2014. He was also winner of GameCrate's 2017 "Game Soundtrack of The Year" award, with the Nidhogg II Original Soundtrack. His most recent album, "Implied Lines", as released in 2017 on Young Heavy Souls.
Mux Mool has shared the stage alongside acts such as Bassnectar, Pretty Lights, Break Science and Lotus, to name a few. In addition, he and fellow producer Michal Menert went on to launch Super Best Records, signing acts including Krooked Drivers (now Maddy O'Neal) and Late Night Radio. Currently reinventing his stage show and producing a new full length album set to be released in Spring 2020, elder statesman Mux Mool continues to add to his already impressive body of work.
Performers
Date and Time
Location
Globe Hall
4483 Logan Street
Denver, CO 80216
Refund Policy