Carve a wizard out of basswood. His beard will overhang from the shelf.
About this event
Red River Valley Wood Carving club member, Duane Bischoff will be teaching how to carve a wizard out of basswood. The design has the Wizard's beard overflowing over the front.
Carving experience is needed for this project. It is not for someone who hasn't carved before. You will use a knife, v-tool, and some gouges. There are tools to borrow if you don't have any. Please note on the registration form.
The class is $35 paid to Red River Valley Woodcarvers a materials fee of $15 paid to Duane on the day of the class. You must pre-register for the class. You do not need to be a member to take the class.
Our classes are held at the Moorhead American Legion Post 21 at 303 N. 30st St. Class starts at 9:00 am, with a break at 10:30 for the Red River Valley Woodcarvers meeting. After the meeting is lunch. A cheeseburger basket is included in the class fee. You will need to purchase your own beverage. You are welcome to go out for lunch, but no outside food or drink is allowed in the Legion.
"Red River Valley Woodcarvers" and "American Legion Post 21" are not responsible for any injuries or illness incurred relating to this class.
Learn more about our organization and future classes on our webpage Red River Valley Woodcarvers.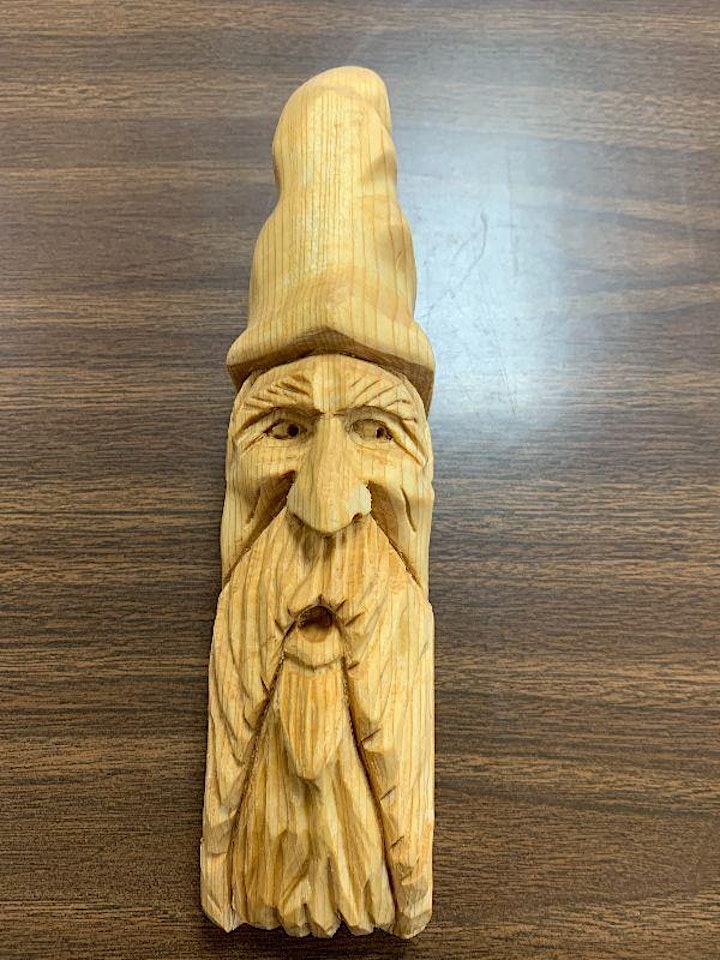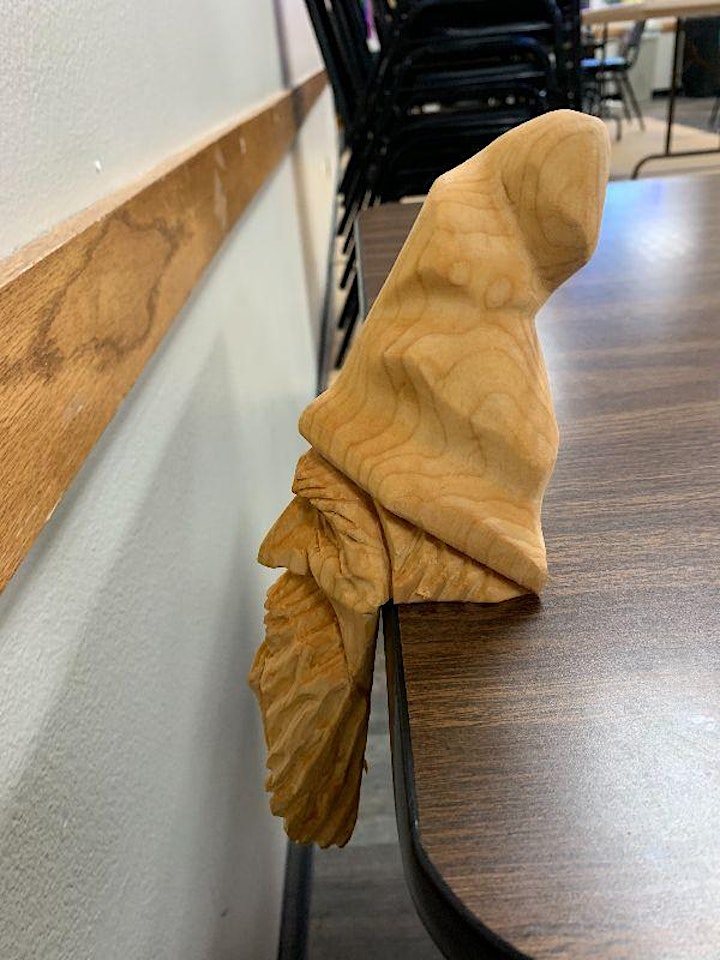 Organizer of Shelf Wizard Wood Carving Class
Red River Valley Woodcarvers hosts a variety of carving classes throughout the year. Our meetings are the first Saturday of the month from September-May. We offer classes on meeting days as well as host our annual Wood Arts Festival in April. Many of our instructors come from within the club, but we also will bring in regional and national instructors. Unless otherwise noted we hold the classes at the Moorhead American Legion Post 21.