About this Event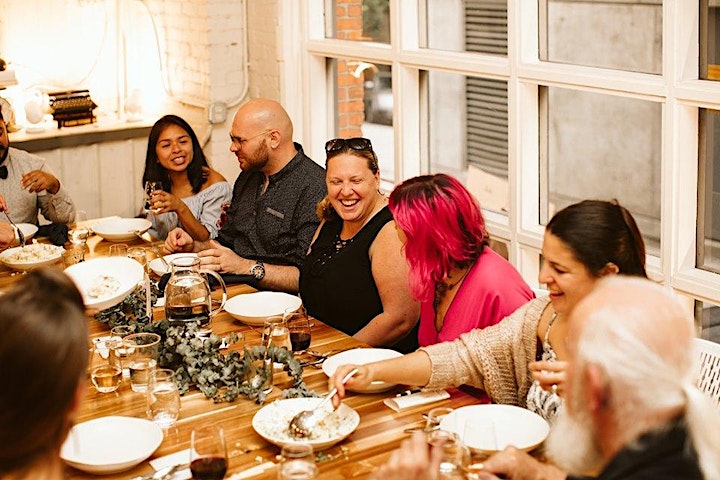 Seattle's history is rich with creative minds who made an impact — from larger than life icons like Jimi Hendrix, Octavia Butler, and Dale Chihuly to our communities of indigenous artists, scrappy trendsetters, counter-culture envelope pushers and more.
Today, Seattle's rapid growth often looks better suited to our booming tech industry than to creative cultures that have kept us vibrant, authentic, and oh yes — just the right kind of weird.
At this month's Setting The Table, our community panel and dinner will dive into the Seattle arts ecosystem to try to understand: What led us to where we are today in our arts scene? And how we can build a more inclusive, supportive future for our local creatives?
Led by moderator Caitlin Moran from The Evergrey, local thought leaders will begin the conversation by answering your questions, and we'll see where we go from there! Our discussion leaders for this month's topic are:
Priya Frank - Community Programs, Seattle Art Museum
Jane Richlovsky - Seattle Painter and Accidental Developer
Hallie Kuperman - Owner, Century Ballroom
Greg Lundgren - Art Space Curator and Entrepreneur
As for the food: Chef Justin Khanna from Voyager's Table — a local creative who has spent over eight years in Michelin starred restaurants — will dish up a personal tasting menu with a family-style dining twist.
10% of each event's capacity will be set aside for those who are not able to afford the cost of Setting the Table in their budget. Please apply here to become eligible for this month's supper (https://forms.gle/sC8BEo7XFeAJub6W9). For those of you that can pay full price, thank you! Your support welcomes more voices into the conversation.
Our number one goal with each of these suppers is connection. So please join us to learn and connect with your neighbors in a warm, welcoming setting.
If you're an Evergrey member make sure to get your discounted tickets! Not a member? Let's change that! Start your Evergrey membership today to unlock this discount and all the other perks that come with supporting your local newsletter.