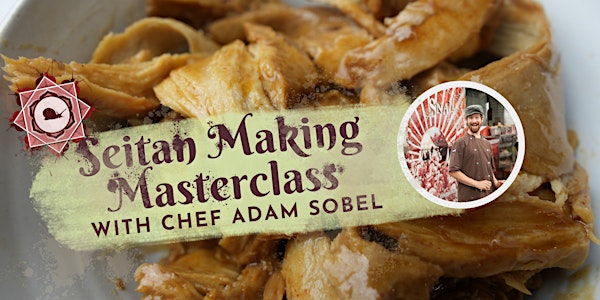 Seitan Making Masterclass with Chef Adam Sobel
Easily make incredible seitan at home, better than anything you can purchase.
Date and time
Sunday, March 19 · 1 - 2pm PDT
About this event
Face it, store bought seitan is trash.
It's not juicy, flavorful, or perfectly textured. Often it comes in tiny pieces, too small to do much with.
Home-made seitan is the answer, and with a bit of guidance, you will churn out some of the best seitan you have ever had in your home kitchen, at a fraction of the cost of the crappy store-bought stuff.
We will cover several seitan-making methods in this workshop, and all are approachable for beginners and advanced cooks alike.
You can pay anything you want to take this workshop!
For real, you can attend this class for as little as $1. If you can afford to throw me more, it is super-appreciated, and it will help me continue to offer more classes like this in the future. Either way, justn attend the course and become a better vegan cook!
Like all of my classes, if you can't attend this class when it is happening in realtime, don't dismay! A class recording and recipes will be sent out to everyone who is registered, and you can follow along with it anytime.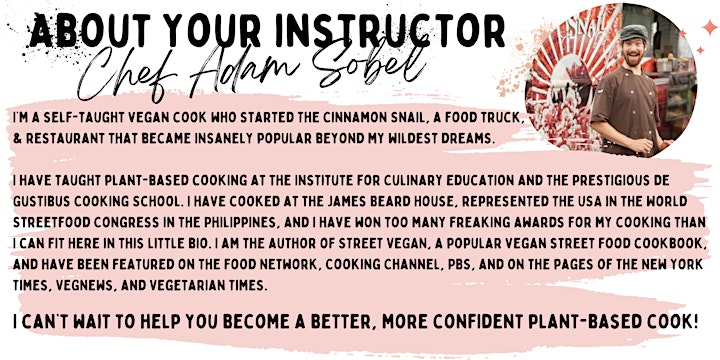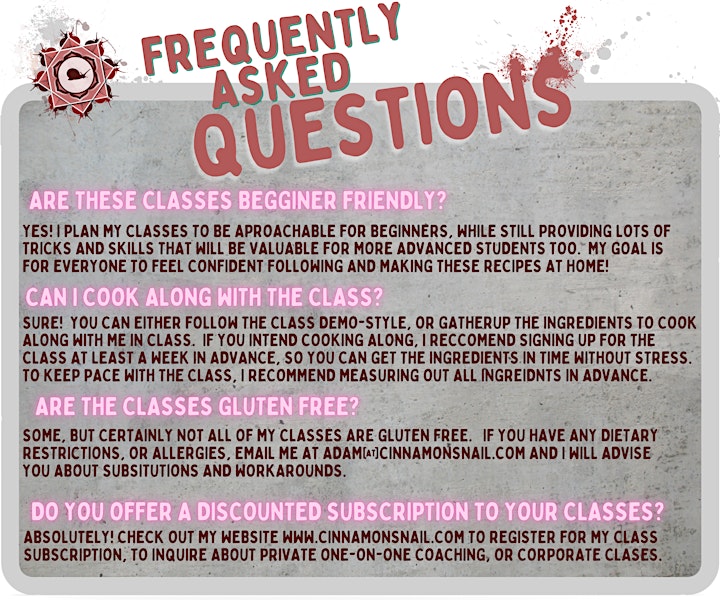 About the organizer
Hey folks! I'm Adam Sobel, a self taught chef who made a pretty popular vegan food business called The Cinnamon Snail.
I learned by cooking at home, and then working in other people's restaurants for about 12 years. So, if I can do it, so can you!
My cookbook "Street Vegan" is available at your favey local book store, or on the world wide web.
I have been featured as a chef at The James Beard House, and have represented the USA at the World Street Food Congress in the Philippines.
The Cinnamon Snail was rated as NYC's #1 highest rated food business of any kind on Yelp back in 2014, and was also rated the #4 highest rated in the entrie country. It won too many awards and accolades to mention, including numerous Vendy Awards, PETA Libby awards, Farm Sanctuary Compassionate Commerse Award, and was at the top of countless top 10/ topp 100 best food truck lists. Gothamis named our cute little truck " the best food truck in NYC". Anyway, I dont even remember all the awards, but it was kind a lot.
When I am not doing food related stuff, I go on all kinds of adventures with my wacky home schooled kids, I practice and teach yoga, and my family and I are licensed wild-life rehabilitators.