Description
What are we essentially seeking to accomplish in/with sales?
Gain/Win NEW business,

Keep as much of that new business;

Grow the Long-term value of that business over time



---
In this pursuit, we invariably encounter huge challenges. Consider these statistics from the -US Small Business Administration:
80% of new startups fail within the first year;

Half of the remaining 20% fail by the 5th year;

Only 6% of the all new startup are still in business by the 10th year;
---
You might be saying WOW? Why the huge failure rate? Well, research shows there are two main reasons,
lack of access to capital, and

lack of adequate sales.
Unless these challenges are effectively dealt with, the goals of new business acquisition and that of maintaining and growing existing business will be forever elusive. Moreover, the reasons and passion that drove you to become an entrepreneur will go unrealized.
---
There are, however, some solutions that can defeat these challenges and help you defy the odds of business survivability and thrive!!!
On November 18, 2017 Join Us in the New York Life Building in Glendale CA to Learn these Secrets.
Our promise to you is that if you don't walk away with at least 5 action items that you can implement immediately in your business, then we will refund your registration!
Seated is limited! Register TODAY
---
Line-Up of Featured Speakers
Christopher Bass- Bass Christopher & Associates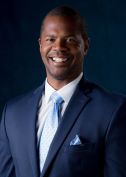 Christopher Bass, MBA has over 20 years of experience in every possible facet of sales. He is known for his direct, no-nonsense, practical and passionate speaking style that provides his audiences with information that they can immediately leverage to see results. This style also serves as the foundation for his sales training, coaching and consulting practices.
He has work for/with large and small companies like: TruGreen ChemLawn, FASTENAL, Arrow Trucks Sales, AireSpring, SafeSoft Solutions, Cloud77 and The DrainCo, just to name a few.
---
Mark Sarria - CheckupTech

Mark wears many hats. He brings marketing, sales, technical depth, and knowledge of the complex challenges faced by companies trying to solve big technical problems. He is known for applying sound judgment to build great partnerships and his vast of knowledge on products and sales strategies.
---
Jessica Reveles-J Squared Communictaions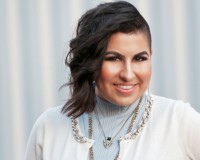 Jessica is a seasoned editor and writer with 15 years of marketing experience including social media, advertising and digital publishing across health & wellness, fashion & beauty and lifestyle.
She has worked with Noosa Yoghurt, Macadamia Professional Hair, Joe's Jeans, Little Giraffe, Constant Contact, T-Mobile, USC, Pepperdine and more, and specializes in supporting women owned businesses with an emphasis on research, strategy and branding.


---
Eddie Gonzalez - IDEK Systems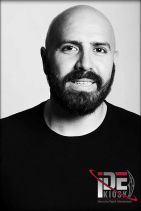 Eddie is a hardworking student of life and dedicated entrepreneur. He has held many jobs in various fields which has allowed him to create a new idea and business concept of his own. He known for his "blue collar" work ethic and passion for giving back to the community. His down to earth and straightforward speaking style allow him to relate easily to his audiences.