Season's First Adopt a Drain VIP Volunteer Event – Sat. Nov. 18, 11:30 a.m.
Description
Adopt a Drain VIP Volunteer Event
Please join us for first volunteer event of the 2017-2018 rainy season!
Adopt a Drain
VIP Volunteer Event
Saturday, November 18, 2017
11:30 a.m. - 1:00 p.m.

Oceanside Wastewater Treatment Plant (Plant)
3500 Great Highway

San Francisco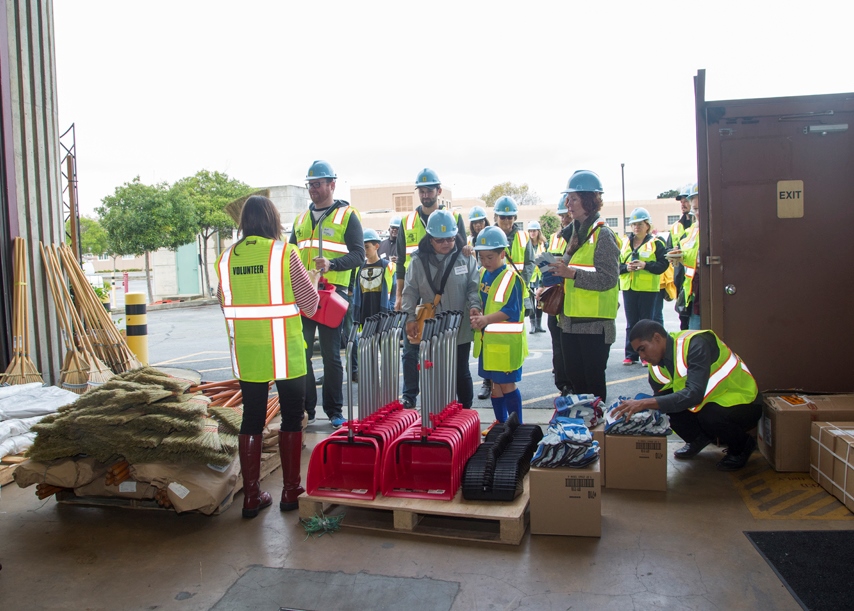 Pick up your Adopt a Drain supplies!
This is our first volunteer event of the season and you don't want to miss it!
Rain or shine!
* Pick up your free Adopt a Drain supplies including safety vest, tools and supplies (one set per household, while supplies are last.)
* Take a short tour of the Plant.
* Get a drain clearing safety demo and learn how our field crews deep-clean the storm drains and sewer pipes with giant vacuum (Vac-Con) trucks.
* Interact with program staff and your fellow drain adopters from around San Francisco.
This event is limited to Adopt a Drain volunteers and their families. Supplies are limited to one set per household.
Parking and Transportation: The Plant is located at 3500 Great Highway. MUNI has several lines that will get you within a 15 minute walk of the Plant. Accessible MUNI Lines are: The 18 stop at Skyline and Harding, the 23 stop at Great Highway and Sloat, the L-Taraval stop at Wawona/46th/SF Zoo. Limited parking is available in the Plant lot.
Safety Information and Dress Code: The Plant is a functioning industrial site operating 24-hours a day, seven days a week. Plant tour and event attendees must be at least 9 years old. Hard hats are provided and must be worn at all times. Sturdy shoes and long pants are required for your safety and comfort. No flip-flops, sandals, clogs, open toed shoes, shorts, or skirts.