Description
Our event is now SOLD OUT!
Join the JDRF Central Florida Chapter as we kickoff our 2018 Orlando and Melbourne One Walks! This day will be a lot of fun for the whole family; there will be opportunities for the adults and parents to connect, learn more about life with T1D, and a Sea World show for the kids! This is an event you don't want to miss! Lunch will be provided and after that you are free to enjoy the park for the rest of the day!
Featured Speaker: Brad Schur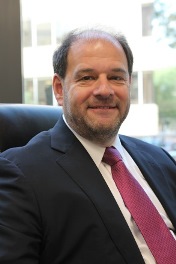 Brad and his wife Lori became involved with JDRF in 2009 when their son Justin was diagnosed with Type 1 Diabetes at the age of 8. Their family lives in Greenville, South Carolina and Brad is currently on the board for the JDRF Greater Western Carolina Chapter as their Research Information Volunteer. The Schur family has been involved in virtually every aspect of JDRF since Justin's diagnosis; walks, advocacy, Children's Congress, and Brad and Lori have been chosen as the honorees for the 2018 Upstate SC Black Tie gala. Brad is a down-to-earth, wonderful speaker with a contagious sense of humor and he is excited to spend the day with us sharing his knowledge of JDRF research and the impact your making to end T1D!
How to Reserve Your Spot!
1. Register for the Orlando or Melbourne One Walk by Saturday, January 13th.
2. Get tickets for the Rally right here! Your ticket to our event includes the admission to Sea World, so you only need to purchase this one ticket.

Two Important Details to Note:
If you have not registered a Walk Team by January 13th, then the ticket cost for the Rally will be refunded.
This event is for immediate family ONLY. Thank you!
Lunch
Lunch will be a spread of mixed fruit, green salad, pasta salad, BBQ chicken, hamburgers, and frozen fruit bars. For those who are gluten sensitive the following are GF:
BBQ Chicken (sauce is GF)
Fruit
Green Salad
Hamburgers (buns and burgers are served seperately)
FAQs

Is there an actual Walk at Sea World?
No. This event is NOT a walk. This is a rally as we gear up and get exicted for our two upcoming One Walks. This event will consist of a program with a few speakers between 10:00am and noon, lunch at noon, and then the JDRF portion of the day is over and you are free to go or head into Sea World for the rest of the day!

Do I have to bring my printed ticket to the event?
Nope! We will have a list of all registered attendees at check-in.

Do I need Sea World Tickets for getting into the park?
No. At the end of lunch we will make an announcement and you will have about 15 minutes to go to your car and either get anything you need for the park or put anything away you don't want to take in. When everyone is done eating (around 1:00pm) our whole group will get let into Sea World at one time. Therefore, you do not need an additonal ticket for park entry, but this does mean once you leave the park after you've been let in with the whole JDRF group you cannot return.
What should I wear?
This is definitely a casual event! Since you will be heading into Sea World after the event feel free to dress in what you'd wear to the theme park. However, you may also bring a change of clothes and change before entering the park at the end of our event if you wish.
Where do I park?
You will enter in the main Sea World gate and let the attendant know you're with JDRF and Parking is free. You will park in front of the Ports of Call gate entrance, which is NOT the main gate entry.