Refund policy
Refunds up to 1 day before event
Eventbrite's fee is nonrefundable.
You're invited to the next Film Fatales webinar!
About this event
Join Film Fatales and Women Creating Change for a discussion about bringing Middle Eastern and North African stories from script to screen with Dana Eden (Executive Producer, Tehran), Maytha Alhassen (Staff Writer, Ramy), Rola Nashef (Director, Detroit Unleaded) and Sahar Jahani (Writer, 13 Reasons Why). Moderated by Film Fatales and WCC member Natasha Kermani (Director, Lucky).
This panel discussion with Middle Eastern and North African (MENA) filmmakers will explore the filmmakers' processes from the early stages of script development all the way through distribution. The challenges they might have faced and how they were able to overcome them in order to create compelling, truthful and pioneering narratives.
This event is open to the public. A zoom link will be shared the day of the event and the video replay will be shared after along with the chat transcript.
See you soon!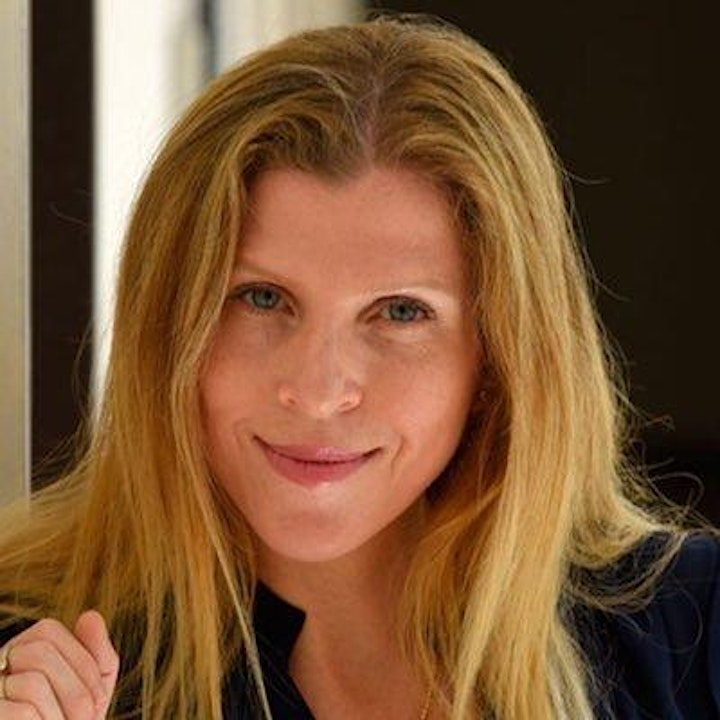 Most recently Dana Eden produced the hit international thriller,Tehran, which is an Apple TV original and is the first international show purchased and produced by Apple alongside Israeli broadcaster Kan. Other productions include the action thriller Magpie which won the best script prize at the Berlin TV series festival, as well as the popular comedy series Age Appropriate. Currently, Dana and Shula Spiegel are preparing the 2nd seasons of Tehran, Magpie, and the comedy 'Michael.'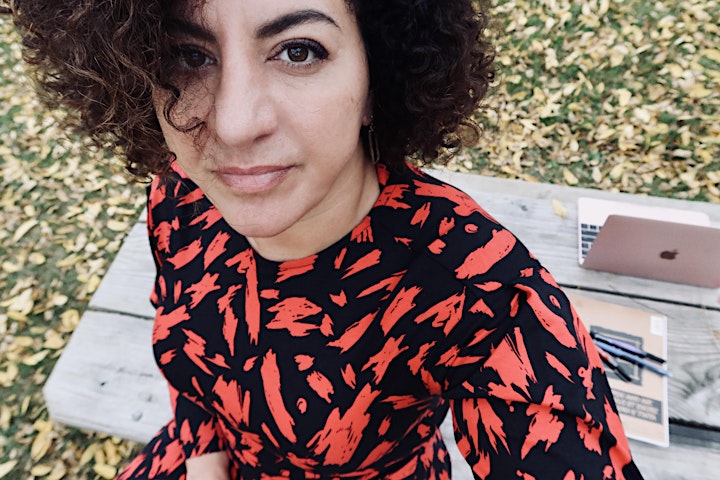 Rola Nashef is an American writer, director, producer and multi-media artist who draws upon her extensive experience in the arts and involvement in Detroit's diverse communities as a catalyst for creative expression and storytelling. Born in Lebanon and raised in Michigan, Nashef's work centers around the cultural, familial and social perspectives of the American Midwest. By incorporating a sense of the personal- character, humor and direct experience, her work has been described by audiences and film critics alike as authentic, fresh, thoughtful, hilarious, entertaining and smart. Named Filmmaker Magazine's "25 New Faces of Independent Cinema" (2011), Nashef has received the prestigious Kresge Arts in Detroit Award (2014) for her long-standing work, awarded the Adrienne Shelley Director's Award (2014), and is a recent recipient of the Detroit Knight Arts Challenge (2019) for her new project Public Light Productions; a Detroit-based film production company in development on a slate of narrative film and television projects. Nashef's debut, award-winning feature, Detroit Unleaded, holds its place in American cinema history as the very first Arab-American romantic comedy portraying second generation Arab characters specific to Detroit & Dearborn. A slice-of-life dramedy that centers around an Arab-owned 24-hour gas station in Detroit, the film premiered at the Toronto International Film Festival (2012) where Nashef won the inaugural Grolsch Film Works Discovery Award. Prior to it's release, Detroit Unleaded was supported by the Sundance Institute Screenwriter's Lab, IFP New York, Emerging Visions, Lincoln Center and the A2E Distribution Lab, SFFS. In 2007, prior to her debut feature, Nashef released Detroit Unleaded, the 20-minute short film version which garnered international recognition through its official screenings at 26 film festivals, including Seattle True Independent Film Festival, East Lansing Film Festival, and the Bronx Film Festival. The film's awards include "Best Short Film" at the Trinity Film Festival, and "Best Performance" at the New Haven Underground Film Festival. Nashef began her filmmaking career with 8:30, (15min Short, 16mm, 2001) a romantic comedy that was presented at the Arab Screen Independent Film Festival in Doha, Qatar 2001. Expanding her work as a multimedia artist on Facing Identity, a permanent installation in the Arab American National Museum, Exquisite Crisis and Encounters, exhibition at NYU and OMEN Show in Detroit, MI. In addition to her work as an Artist, Nashef lectures extensively on a wide-array of topics, from the practical elements of screenwriting, producing and directing, to the portrayal of Arab Americans in the media and popular culture, and has appeared as on radio and television shows including NPR'S Michelle Martin, The Story with Dick Gregory and WBAI's Prairie Miller Show.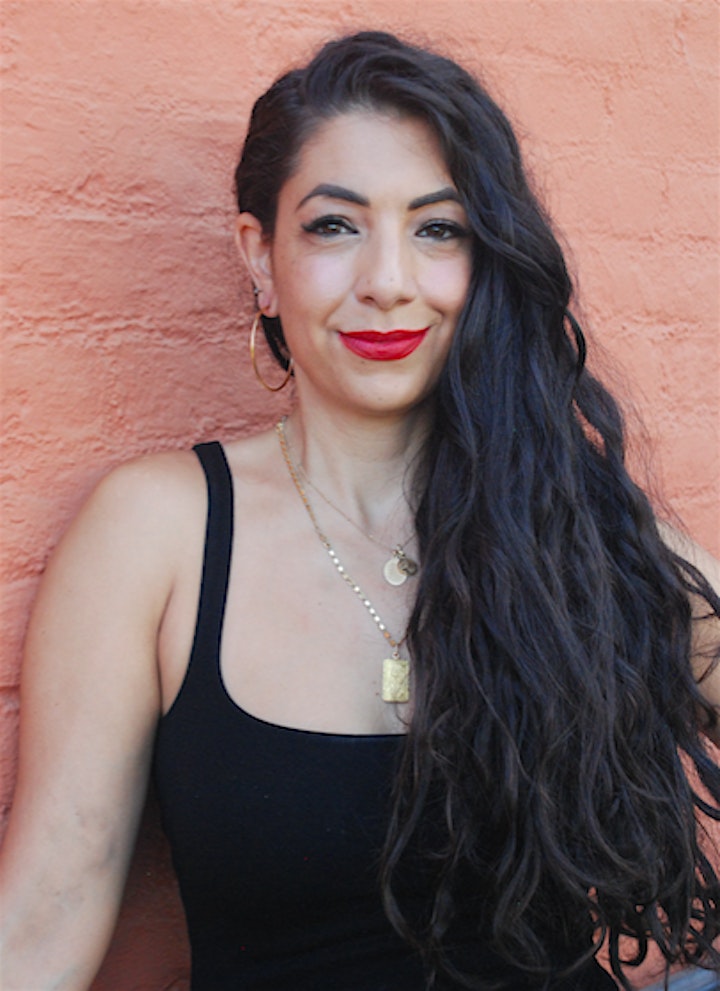 Dr. Maytha Alhassen primarily sees her labor as that of a freedom doula and an engaged wit/h/ness reviving the traditions of the feral femme. She is a historian, journalist, poet, organizer and mending practitioner. As a journalist, she worked as an on-air host for Al Jazeera English and The Young Turks, also field reporting for such outlets as CNN, Huffington Post, Mic, Boston Review. In 2017 she received her Ph.D. in American studies and Ethnicity from USC and gave a TED talk on her ancestral relationship to Syria as part of TED Residency. As a scholar, she co-edited a book on the Arab uprisings, Demanding Dignity: Young Voices from the Front Lines of the Arab Revolutions and wrote Haqq and Hollywood: Illuminating 100 Years of Muslim Tropes and How to Transform Them for her Pop Culture Collaborative Senior Fellowship. Alhassen has co-founded multiple social justice organizations including Muslim Anti-Racism Collaborative, the Social Justice Institute at Occidental College, Believers Bail Out (a Muslim abolition group), and in the wake of George Floyd's brutal murder, the Arabs for Black Lives collective. Currently, Alhassen writes for Hulu series Ramy, is an Associate Professor in Social Justice and Community Organizing at Prescott college, advises on social impact campaigns and does educational consulting, offers yoga, meditation and reiki workshops and trying to find time to write some books and show treatments.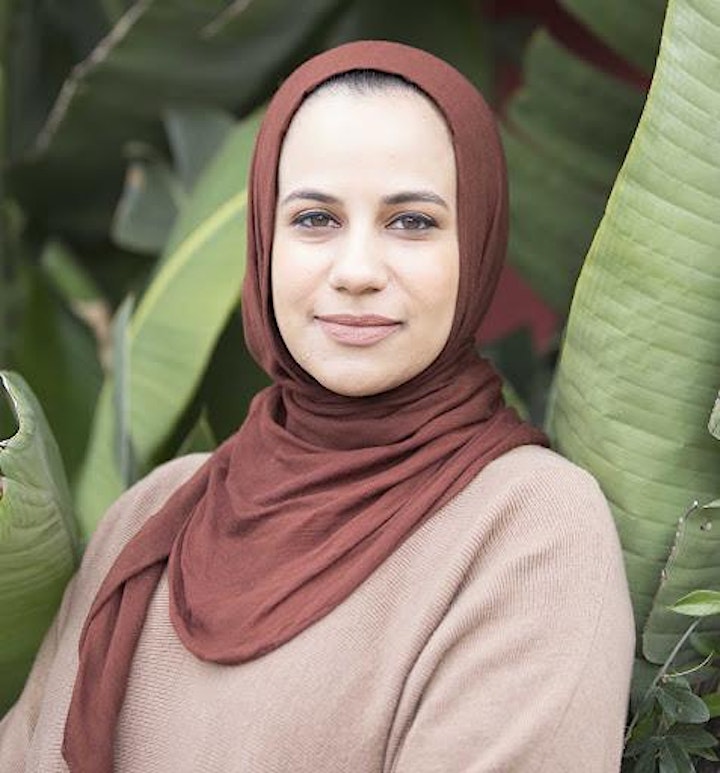 Sahar Jahani is a first generation Iranian-American writer/director raised in Los Angeles. She earned a BA in Film & Media Studies and Literary Journalism from UC Irvine and received an MFA in Film and Television Screenwriting at Stephens College. Sahar worked in scripted development at YouTube Originals before transitioning to the writers room on the Golden Globe winning Hulu/A24 series Ramy, where she wrote her first episode of television. In 2018, Sahar was selected to participate in the Film Independent Project Involve Program where she wrote and directed Just One Night, an award-winning short film that premiered at the LA Film Festival and has gone on to several other festivals worldwide. Her original pilot, Uncovered, was awarded the 2019 MACRO Episodic Lab Grant and is in development with Executive Producer Eva Longoria. This past year, Sahar was a writer on 13 Reasons Why (S4, Netflix), adapted the novel, Ayesha At Last, for Pascal Pictures and was listed as one of Hollywood's top new writers on the Tracking Board's Young and Hungry list. She is currently writing on a new Netflix Drama series.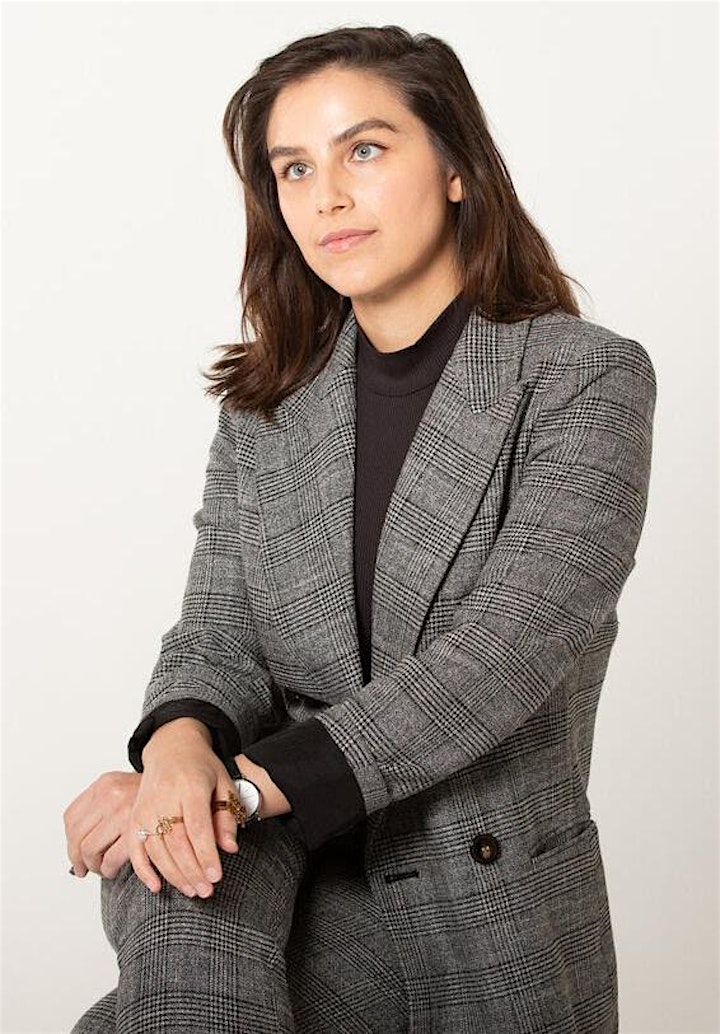 Natasha Kermani is an Iranian-American writer and director in LA/NY, and the co-founder of Illium Pictures. Natasha's credits include horror satire Lucky (SXSW '20) and science-fiction feature film Imitation Girl (FrightFest '17). Short form work includes the very first live-action short film of beloved manga series, Battle Angel Alita. Kermani has directed a variety of commercial content for clients including NYDJ, Thinx, Microsoft, ThirdLove, Vox Creative, and Condé Nast Entertainment. Outside film and television, Natasha is a violinist and composer who enjoys playing live shows with local bands and ensembles.
Film Fatales organizes panel discussions, educational workshops and networking mixers for women and non-binary feature film and television directors. Capacity is limited. The session will be recorded for those unable to participate in the live program. Watch previous webinar discussions here. Your participation constitutes your consent to being recorded and photographed during the event and to Film Fatales sharing those recordings and photos with the world. Please contact us if you require an accessible accommodation.