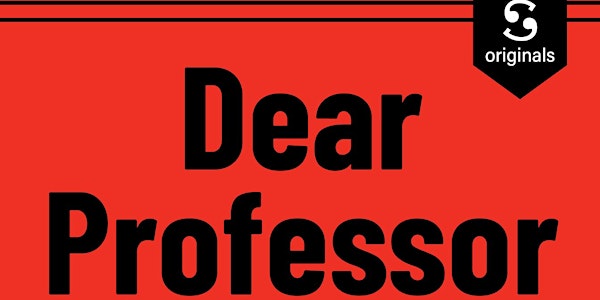 Scribd In Conversation - Donna Freitas with Heidi Matthews
Heidi Matthews will interview Donna Freitas about her new piece available April 28th, 2020 from Scribd Originals.
When and where
Date and time
Wednesday, April 29, 2020 · 3:30 - 4:30pm PDT
About this event
Join us for a conversation with DONNA FREITAS on April 29, 2020 at 6:30 PM EST. Donna will be discussing her new piece being published and audience members will be able to ask questions through a moderator.
About the piece
For more than two years, Donna Freitas's graduate school mentor, a priest and celebrated scholar, stalked her, forever changing her life. In her 2019 account Consent: A Memoir of Unwanted Attention, she re-created, in novelistic detail, the story of being traumatized by her professor's obsession with her, of how he used his power to try to rob her of her own. Freitas's story has been hailed as "groundbreaking" (Kirkus) and "an important testament for the #MeToo era" (Publishers Weekly), "illuminat[ing] our ideas about harassment and harm" (Rebecca Traister). But readers' responses to its publication, and the author's experience of seeing the public's response, impressed upon her that there was more to be said: not from the perspective of the naive young woman she was in graduate school, but in the fully empowered voice of the woman—the writer, teacher, and Title IX researcher and lecturer—she has since become. Pulling no punches, she speaks out here, in this searing Scribd Original, in a direct address—a letter—to her stalker. 
Dear Professor confronts and galvanizes. It is a public accusation and a personal confession. Above all, it is a guide to how to express and claim one's anger, to use it to good and healthy effect to explode the shame that victims of stalking often feel and the silence they are often forced into. It acknowledges the grief of what was lost through years of trauma—the life that the author's younger self had planned and invested in, including a very different kind of academic career. And it embraces what's been gained: empathy, resiliency, adaptability, clarity, and more—all highly useful ingredients, it turns out, in becoming an expert on matters of consent and in successfully pursuing a writer's life. It asks if either forgiveness or outing her stalker by name (something she's assiduously avoided in print and at her readings and lectures) is necessary to her healing. Is what her former mentor did to her or may have done to others in any way her responsibility? How much can be expected of victims of such pernicious harassment? And how can Freitas continue to protect herself and her right to choose how she overcomes?
At once intimate and incendiary, Dear Professor is an act of liberation and self-love and an invitation to others who've been victimized to accept their pain and outrage, assign fault where fault is squarely due, take pride in what must be a uniquely personal journey, and say no, and no again, to censorship, secrecy, and stigma.
About Donna Freitas
Donna Freitas is a sometime professor and researcher on topics related to sex on campus, Title IX, and sexual assault, and she has spoken about her work at more than two hundred colleges and universities across the United States. She is also the author of several fiction and nonfiction books, among them Consent on Campus: A Manifesto (Oxford University Press) and Consent: A Memoir of Unwanted Attention (Little, Brown). She has appeared on NPR, the Today show, and many other radio and news programs to talk about her research, and her work has been published in The New York Times, The Washington Post, and The Wall Street Journal, among other places. Her novel The Nine Lives of Rose Napolitano will be published in spring 2021 by Pamela Dorman Books/Viking and in more than twenty other countries and languages. She lives in Brooklyn.
About Heidi Matthews
Heidi Matthews is Assistant Professor of law at Osgoode Hall Law School at York University, where she is Co-Director of the Nathanson Centre on Transnational Human Rights, Crime and Security. She is also the host of the Heidi Matthews On Demand podcast. She researches and teaches in the areas of international criminal law, the law of war, and law and sexuality. Heidi's current book project is a political theory of sex. In it, she examines how and under what social and material conditions sex can not only be pleasurable, but also politically productive. She lives in Toronto, and tweets @Heidi__Matthews.
About Scribd Originals
Scribd Originals is a new program featuring ambitious, original fiction and nonfiction by some of the best storytellers of our time. These vivid, compelling stories thrive mainly in the space between magazines and books and span a range of genres: narrative journalism, memoir, literary fiction, thrillers, mysteries, horror, true crime, sci-fi, narrative history, and self-improvement.
Scribd is the only unlimited* reading subscription that offers access to the best books, audiobooks, news and magazine articles, documents, and more. Scribd is available on iOS and Android devices as well as web browsers, and hosts more than 100 million active readers across the globe every month. For more, visit www.scribd.com and follow @Scribd on Twitter and Facebook.