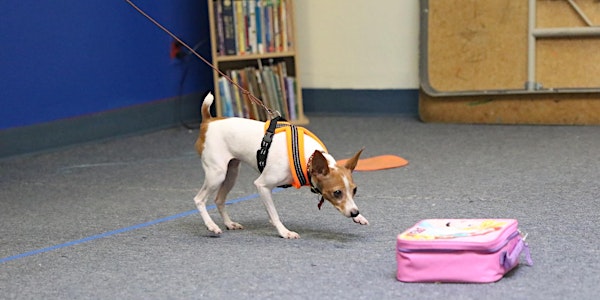 Scent Work Class - Intro, Beginning & Foundation levels/ Advanced levels
When and where
Location
Action Dog Sports 13650 Broadway Road Moorpark, CA 93021
Description
The ADS Beginning scent work class is great for dogs that have never tried scent work, only been doing scent work for a short while or dogs that have been doing scent work and would like to brush up on foundation skills.
This is an ongoing class and will be limited to 10 spaces, so please sign up and hold your spot. Bring your normal scent work gear and if this is your first time bring a hungry dog, a flat collar or harness and a 6 foot leash and LOTS of HIGH value treats. Dogs will be crated in or around their car when they are not running. Class is $30. per dog. instructor is Michelle Doram.
As always check with the ADS calendar to make sure class was not canceled that day.
You and your dog will LOVE scent work!!!!