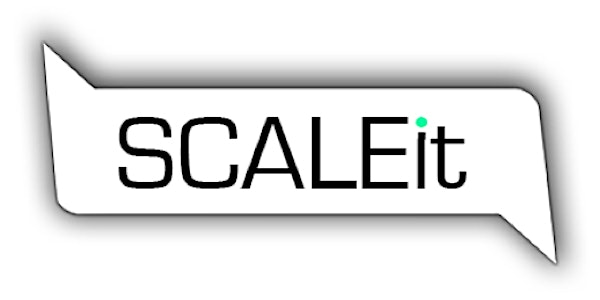 Scaling up the Silicon Valley way - COPENHAGEN!
When and where
Location
Copenhagen School of Entrepreneurship Porcelænshaven 26, 2nd Floor 2000 Frederiksberg Denmark
Description
You cannot talk about startups and global reach without instantly thinking Silicon Valley; this is the place where the industry leaders in tech are either born or scale-up BIG!
Silicon Valley is the epicenter of technology and during a tour around Denmark, the SCALEit team will bring Silicon Valley to your door step. We want to inspire you to how you can take advantage of the ecosystem and use it to grow your startup If you are working on an technological driven scaleable idea, have some early traction and an interest in taking it big, this is the perfect fit for you. If you are an aspiring entrepreneur, you should consider coming by as well; concrete and actionable insights to how you can take your company or idea to the next level.
You will you learn about how SCALEit can help you reap the benefits of the Valley, what SCALEit has had of impact the last 4 years, how you can build a growth machinge - and you are going to meet entrepreneurs telling their own story of how they are making it happen on their own.
The program of the day:
17.00 - 17.10: Welcome to SCALEit
18.40 - Networking and a beer