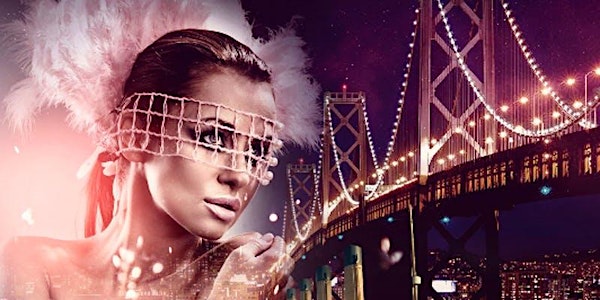 San Francisco Masquerade Halloween Yacht Party
San Francisco Masquerade Halloween Yacht Party Aboard Cabernet Sauvignon Yacht | Alameda Boarding | 21+
When and where
Location
Cabernet Sauvignon Yacht - Alameda Boarding 2394 Mariner Square Dr Alameda, CA 94501
About this event
San Francisco Masquerade Halloween Yacht Party
Aboard Cabernet Sauvignon Yacht | Alameda Boarding | 21+
Enhance your Halloween experience this year! Step on board the Cabernet Sauvignon, regarded as the finest yacht on San Francisco Bay and join us for our premier 'Masquerade Halloween Yacht Party'. The masks are everything for this event, so be creative & classy!
Squad up and experience San Francisco Bay Halloween party weekend from a different point of view. Cruise, party, and enjoy company of your friends, and hundreds of other Masquerade Yacht Party goers.
Be one of the privileged VIP Guests and indulge in the VIP Experience with:
Priority VIP Boarding
Access to Exclusive VIP Lounge (1st Deck)
Private Bar with Unlimited 3 Hour Hosted Bar
Private Dance Floor with Open Lounge Seating  
Access to Private Restrooms
Commemorative Venetian Lace Masquerade Mask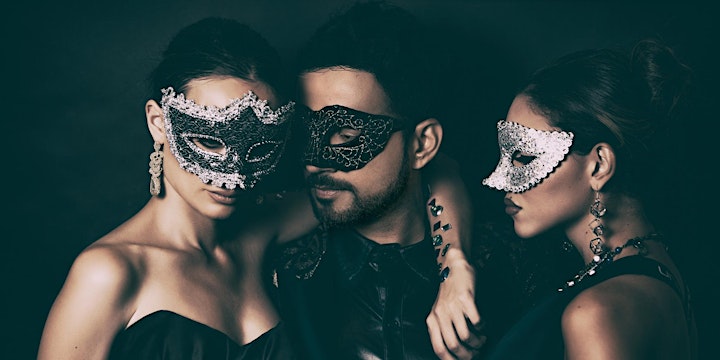 MUSIC BY: 
1st VIP Deck / Music by: DJ ASAP / Hip Hop
2nd Deck  / Music by: DJ SUAVE / Latin Hits
3rd Deck  / Music by: DJ ADRIAN / Open Format
Here is a breakdown of the Perks for this Halloween Party Cruise:
Breathtaking views and snaps of the Bay Bridge, Golden Gate Bridge, Alcatraz, and the Spectacular San Francisco Skyline & more...
VIP Experience with 3 Hours Hosted Bar (included with VIP Admission only)
3 Decks with 3 Dance areas to Party and Mingle
DJs playing the hits of today House/Top 40/Hip Hop/Latin
A Gorgeous fun filled crowd
Unbeatable Table Service Packages (check out ticket information section)
Affordable Group Saving Packages for your Squad
TABLE SERVICE PACKAGES AVAILABLE. Please check out ticket information section. If you have any questions please feel free to contact us at info@sfevents.com
FOR ALL PHOTOS FROM OUR PAST CRUISES CLICK HERE
DRESS CODE: This is a fun Masquerade Cruise! Cocktail / Semi-Formal attire with a mask. Masquerade masks can be small pieces that only cover the eyes to large Venetian masks that may include oversized noses or beaks. Be creative and classy. If you have questions about dress code please contact us at 925 278 8489, we are happy to answer any question you may have.
NOTE: Please note we accept CASH ONLY for drinks while on board. This cruise is NOT a dinner cruise. Please plan accordignly.
Check-in begins at: 7:45 PM @ 2394 Mariner Square Dr (by Pasta Pelican Restaurant) VIP Boarding: 8:30 PM | General Boarding: 8:45 PM | Cruise: 9:00 PM - 12:00 AM
BOARDING LOCATION: 2394 Mariner Square Dr (by Pasta Pelican Restaurant)  ** No refunds if you miss the boat *
Parking: Free parking avaialble. Please see map below for reference.
:: All Sales are final. Absolutely NO refunds or exchanges. Each ticket holder has reserved spot on board. Prices are subject to change while supplies last. Must be 21+ to attend ::
PURCHASE POLICY: By placing an order, you are confirming that you received this policy and are agreeing to abide by the clauses within. This Purchase Policy is a binding contract between you and event Producer. NO REFUNDS OR EXCHANGES. ALL SALES ARE FINAL: There are NO REFUNDS, NO CANCELLATIONS, no credits or exchanges for different event(s). CREDIT CARD & ID: You must present the original credit card used to purchase the ticket and a valid Government Issued Photo Identification (along with your e-tickets that have been emailed to you from Eventbrite when your order is placed): the name on both the credit card and ID match the name on your purchased tickets, in order to gain entry to the event. If the name on the Credit Card and/or ID does not match the tickets, or if you do not have both the credit card used to make the purchase and government issued identification, you will be denied entry to event without a refund. TICKET TRANSFER: Ticket transfer is allowed and must be finelized with our staff no later than 24 hours prior to event date. Please email us in order to verify your order and to strat your ticket transfer process. Once the ticket transfer has been accepted, the tickets in your Eventbrite account are no longer valid and you will not be able to get into the event with those tickets. EVENT BOOKING: By purchasing a ticket, package, or reservation you are entitled to entry for the event you are purchasing it for. At the time of your order, Eventbrite will place an order for your ticket(s) in their system, reducing the number of tickets available for the chosen event. Before purchasing your ticket(s) we urge you to confirm the title, time and location of the event(s) you wish to attend, as there are no refunds. Each event has a definitive date, start time and end time. If you do not show up to the event, you understand that you are forfeiting your ticket(s) and therefore your ticketing fee (the entirety of what you paid) will not be returned to you. If you do not attend your event, you are still 100% financially liable for your purchase. If you cannot attend the event, you will not receive a refund. Each ticket holder has reserved spot on board. NO refunds due to COVID-19 or any other varients. If you become infected you may transfer your ticket(s) or replace guest(s) that are infected/were exposed no later than 24 hours prior to event date.
Photography/Multimedia Disclaimer
By attending our event, you agree to the following; Allowed: Non-Professional Recording Equipment (Point & Shoot Cameras, Flip Video Cameras, etc.) Cameras for personal use only. Not Allowed: Professional Recording (Photo, Video, Audio, Drone) Equipment (NO Detachable Zoom Lenses, Tripods or Other Commercial Equipment without the written consent of SF Events. The SF Events reserves the right to use any photograph/videography or other, similar reproductions or recordings taken at any event hosted, or any affiliate of SF Events. SF Events also reserves the right to use any photograph/videography without the written permission of those included within the photograph. Photographs may be used in publications or other forms of media produced, used, or contracted by SF Events. This includes, but is not limited to: magazines, Web sites, social media, blog, presentations and other SFEvents.com marketing materials or other, similar reproductions or recordings. A person attending a SF Events event who does not wish to have their image recorded for distribution should make their wishes known to the photographer and/or the event organizers. Any person or organization not affiliated with the SF Events may not use, copy, alter or modify SF Events photographs, graphics, videography or other, similar reproductions or recordings without the advance written permission of SF Events.
No alcohol, open containers or outside food permitted. No illegal drugs, or controlled substances, including prescription drugs and marijuana, will be tolerated. Using marijuana on the water is a illegal, regardless of a medical condition(s). The use and/or possession of illegal drugs or controlled substances is absolutely prohibited by LUXE Cruises & Events and the US Coast Guard.  LUXE Cruises & Events holds a zero tolerance policy related to illegal substances aboard all vessels and anyone who is caught participating or processing any such items will not be allowed to board and substances will be confiscated. If you are caught to be under the influence of, or caught participating in, illegal substances on board, you will be quarantined until the boat can safely return to dock. The cruise is subject to end for all guests immediately upon doing so.  No refunds will be issued if such occurrence happens. Thank you in advance for your cooperation. Let's have fun and party safe!