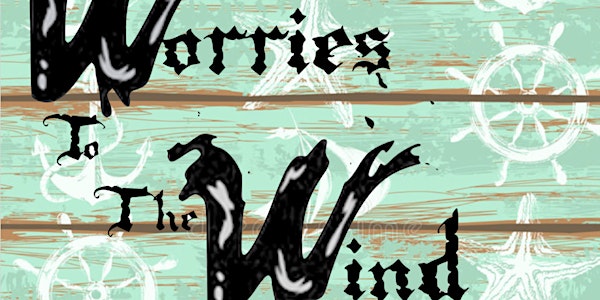 Multiple dates
Salty Sheep Spirited Satuday Sails
Join us for fun, fellowship and a few philosophical musings Meet at d dock (Aldos restaurant) at 2pm. call Capt Ryan at 4432237334 with ?'s.
Date and time
May 14, 2022 · 2pm - December 2 · 6pm PDT
Location
Aldo's Harbor Restaurant 790 Mariner Park Way Santa Cruz, CA 95062
Refund Policy
Contact the organizer to request a refund.
Eventbrite's fee is nonrefundable.
About this event
Each person must sign up separately:
All sails are free and inclusive of all!... Learn more about our program at www.sweatysheep.com and share in promoting our mission of 'utilizing art and recreation to break through faith, social and economic barriers.'
By signing up you agree to the Waiver Below:
RELEASE AND WAIVER OF BOAT PASSENGER
1. I wish to participate as a passenger on the recreational boat ride (the "Boat Ride") being operated by the Presbytery of San Jose, a California nonprofit corporation (the "Presbytery") on The Salty Sheep (the "Boat").
2. I UNDERSTAND THAT THERE ARE INHERENT RISKS INVOLVED WITH BOATING, including, but not limited to equipment failure, perils of the sea, slip and fall aboard, lightning strikes, harm caused by other vessels, acts of fellow participants, boarding or disembarking boats, and activities on the docks, which could result in personal injury, property damage, or loss of life. Despite such risks, I wish to proceed with the Boat Ride, and I FREELY ACCEPT AND EXPRESSLY ASSUME ALL SUCH RISKS.
3. I fully assume responsibility for my own safety (including, without limitation, following all directions of the Boat's operator) while participating and I verify I'm physically able to participate.
4. I fully understand and agree that the Boat has very limited medical facilities, that in the event of illness or injury appropriate medical care must be summoned, and that treatment will be delayed until I can be transported to a proper medical facility.
5. No person associated with the Presbytery has made any express or implied representation to me that they or the Boat's crew can or will perform safe rescues or render first aid. In the event I show signs of distress or call for aid I would like assistance and will not hold any person or entity responsible for their actions in attempting rescue or rendering first aid.
6. Having read this document, I AGREE TO WAIVE ALL CLAIMS AGAINST, AND RELEASE FROM LIABILITY AND HOLD HARMLESS, the Presbytery, along with its officers, directors, employees, owners, members, managers, affiliates, agents, representatives, attorneys, heirs, personal representatives, successors and assigns (including but not limited to Ryan Althaus), all individuals associated with the Boat Ride, and all individuals and entities having an interest in the Boat, from any and all liability, claims, demands, equitable relief, damages, costs, expenses, and causes of action (including attorneys' fees) of any kind or nature whatsoever (including negligence), arising out of or relating to the Boat Ride.
7. I certify that this is a completely free recreational sailing trip and that no compensation has been exchanged
8. I certify that I have read this document and agree with its contents, and that in signing up for this said that I am not relying on any oral or written representations or statements apart from what is set forth in this eventbrite document.