Multiple Dates
Salesforce Transit Center: A Green and Sustainable Future Tour
Description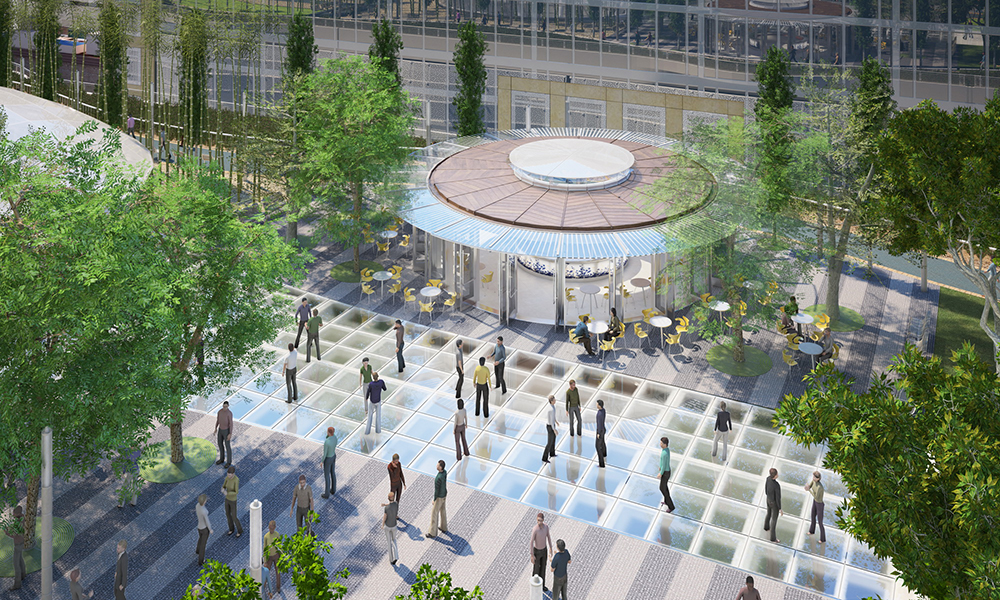 The Salesforce Transit Center is a new, world class, 21st Century transit center serving transportation systems throughout the Bay Area and, in the future, regional and high speed rail.
The Salesforce Transit Center is one of the most sustainable Transit Centers in the nation. The four-story, one million square foot facility utilizes advanced engineering, architecture, and urban and sustainability designs to maximize climate action goals. The Transit Center is built to receive a Leadership in Energy and Environmental Design (LEED) Gold certification, a globally recognized symbol of sustainability achievement. From improving air quality, conserving water and minimizing energy use, the Transit Center is an environmental leader. Come and learn how we did it!
Tours will be held at the following times:
Wednesday, August 1 from 10 a.m. - 11 a.m.

Wednesday, August 1 from 12:30 p.m. - 1:30 p.m.
Tickets for the tour are free and non-transferrable, meaning that the name on the ticket cannot be changed and must be used by the original owner. Limit one ticket per person.
Tour participants will be required to sign a waiver before entering the facility.
Please meet on Fremont Street, mid-block between Mission and Howard streets on the west side of the street ten minutes before the tour begins. If you are taking underground public transportation, exit at the Embarcadero Station.
For accessibility inquiries, translation services, navigation directions or other questions about the tour, please contact info@tjpa.org or call (415) 597-4620.