Description
This is not regular Sake Summit. This is PREMIUM!
We will hold the very first SAKE SUMMIT PREMIUM, a quality sake tasting event for everyone from beginners to seasoned sommeliers to enjoy sake to its depth, only on Saturday night, September 9th at Firehouse!
When: Sept 9th (Sat) 2017
Time: 6:30 PM – 9:00 PM at Firehouse (Check-in starts at 6pm near Firehouse)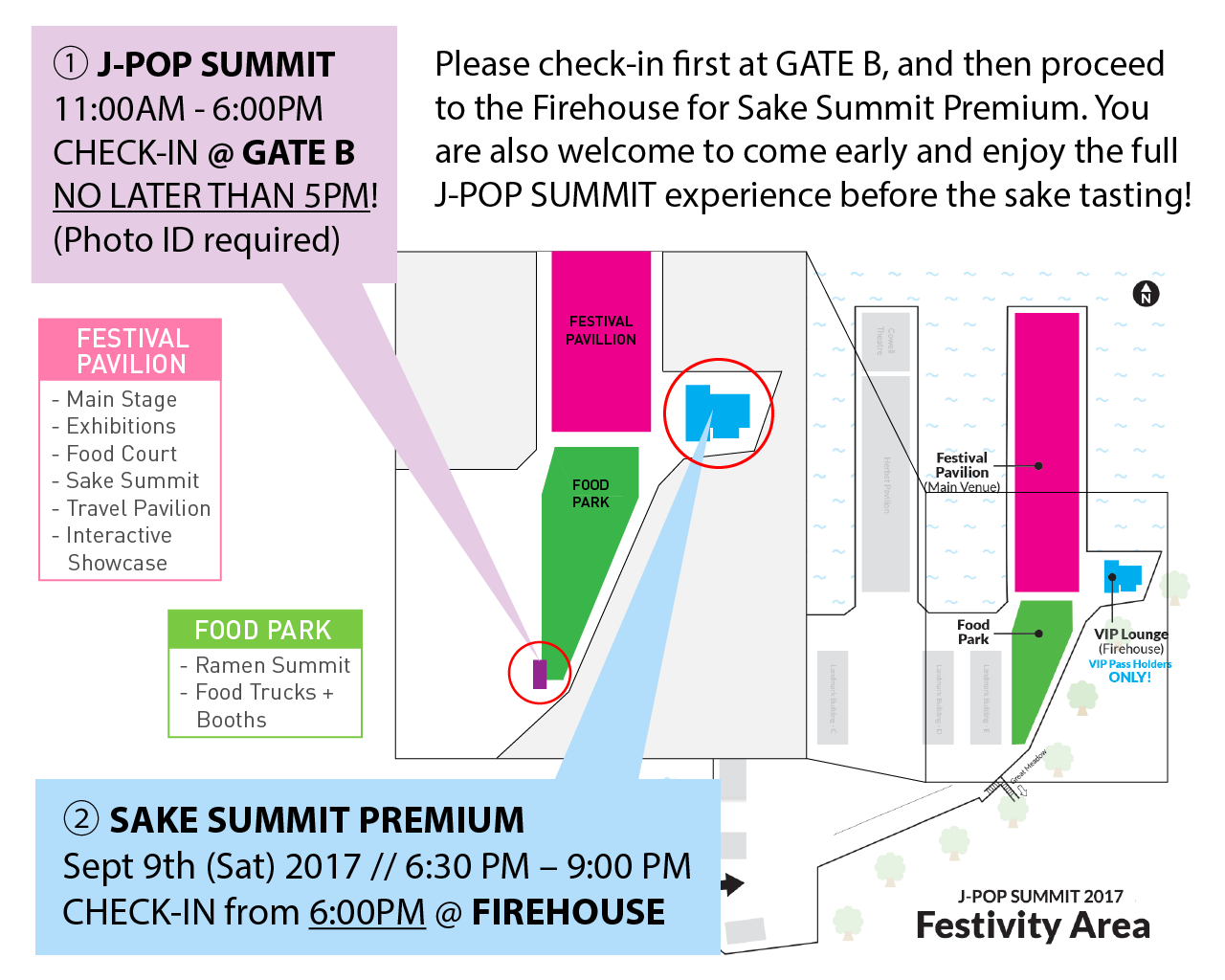 Ticket*: $30 + J-POP SUMMIT Ticket (Limited to 80 people)
*You need J-POP SUMMIT pass for entry.
*Please enter order # in your J-POP SUMMIT ticket confirmation email at check-out.

The event includes a fun and educational lecture by Todd Eng, Japanese bites from Shige Sushi, Kemuri and Dandelion Chocolate, and samplings the premium $40 – $100+ bottles of sake, most of them prepared in small batches with a high degree of hands-on artisan care. Come celebrate the Japanese tradition and innovation, treat yourself! This event is limited to 80 attendees, so purchase ticket(s) in advance to guarantee entry.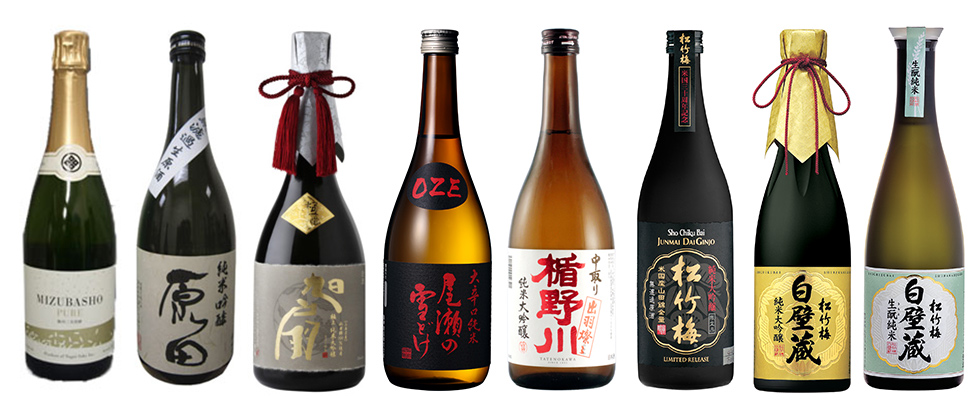 Sake selection includes:
- Sparkling Sake(SUPER RARE!): Mizubasho Pure from Nagai Shuzo
⭐️The very first sake in the world to combine the champagne-brewing method into the sake-making process.
- Junmai Ginjo: KIRIN-ZAN from Kirinzan Shuzo
⭐️Gold medal winner at the Japan National Sake Competition in 2016, 2014, 2012, 2009, and on.
- Junmai: Sho Chiku Bai Shirakabegura - Kimoto Junmai from Takara Shozo
⭐️Carried on since the Edo period of Japan (1603 – 1868), this Junmai is made with kimoto method; one of the most orthodox, tedious, and delicate ways to make sake.
- Whiskey: Ohishi Whisky Tokubetsu Reserve from Ohishi Distillery
⭐️New releases will be shipped from Japan JUST for this event!
and many more!
Brewery Participants:
JFC International, NA Sales, GRC Imports, Takara Sake USA Inc., Hosoda Bros Inc. , Sushi Ran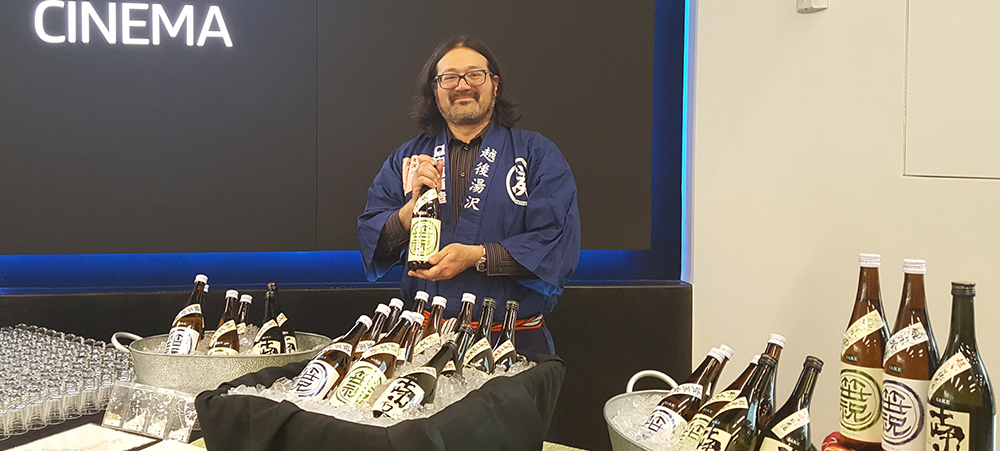 SAKE 101A by Todd
Join our guest lecturer Todd Eng at his Sake 101A! Todd will cover the sake basics and also different rice types and regional styles that create the distict flavors. After this event, the sake tasting event will begin! @ToddtheSakeMan
Mini Bites
You can also enjoy two kinds of appetizers from Shige Sushi and Kemuri which pair well with the sake served at the event. Also Dandelion Chocolate will introduce chocolate pairing with sake!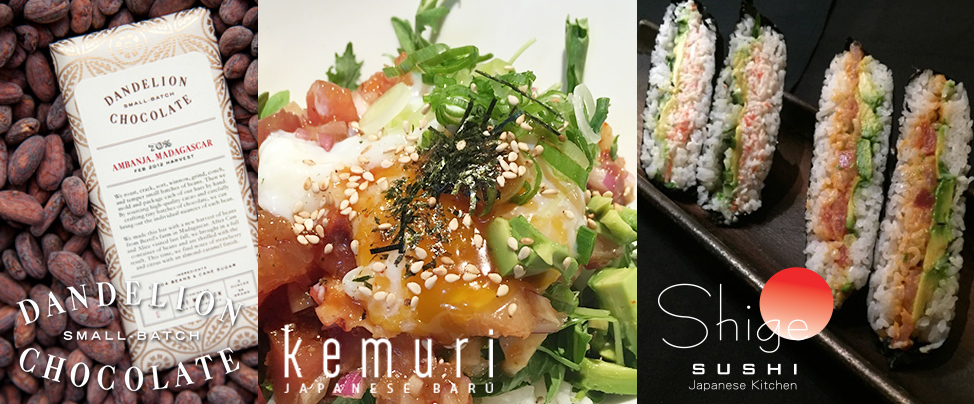 - Must be 21 years or older to attend
- Please drink responsibly.
- Tickets are non-refundable.
- First 30 min will be SAKE 101A
- Sake tasting lasts for 2 hours
- You MUST purchase your J-POP SUMMIT ticket first in order to obtain the SAKE SUMMIT Premium ticket! At the checkout page of the SAKE SUMMIT Premium ticket, you will need to enter confirmation/order # from your J-POP SUMMIT ticket confirmation email.
SAKE SUMMIT PREMIUM is a part of J-POP SUMMIT 2017, a Japanese cultural festival held every summer since 2009 in San Francisco. By introducing the latest in Japanese sake, food, music, fashion, film, art, games, tech-innovations, anime, as well as niche subcultures, the festival has become a landing platform for new trends from Japan. The festival is also getting attention as an effective opportunity for promotion and entry point into US markets by Japanese brands. J-POP SUMMIT in 2017 will be held on Saturday, September 9th and Sunday 10th at Fort Mason Center For Arts and Culture in San Francisco! More details will be updated at Facebook!