Description
We get it.
You are a leader, light worker, encourager, and multifaceted woman desiring personal rejuvenation and the opportunity to connect with other likeminded women (we welcome men too :)).
You are the go-to woman in your tribe, but you long for a sacred space for your own refuge.
Well look no further sister.
We heard you. We listened. We created it and YOU'RE INVITED!
Join us for our most exclusive Sacred Supper Club event yet - The L.A. Edition!
We are inviting you to join us in West Hollywood as we kick off the holiday season and make intentional preparations for an incredible 2018. It will be an evening of magical and meaningful revelry designed to help you connect, reflect and align - all with a healthy dose of old Hollywood glamour!
But wait, there's more …
As if a swanky place in West Hollywood to connect with other soulful women while also reflecting and gaining clarity on your own path isn't enough, we've decided to offer the Sacred Letters Process that gives you extended reflections and coaching insights that you can do from the comfort of your own home both before and after the event.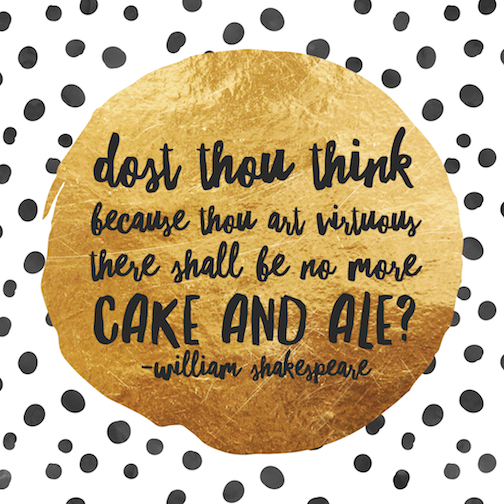 It gets even better. Here are the DEETS!
As in our past events, the purpose of the Sacred Supper Club has always been to create an encouraging space for leaders and game changers to have fun, to reflect, to connect, and to align while also enjoying delicious food and drinks over conversation about self-love, showing up in our own lives, and anything about the Universe. This event will include these same elements you've come to know and love, with an exciting new twist!


Our guests from past dinners have asked for more...
- more opportunity for connection...
- more opportunities for learning and reflection...
- more ways to align with the sacred and bring it into their day-to-day lives.
We heard you, and we are delivering!


Therefore, this event goes beyond our former events. With a week long of pre-work done from your own home and then another week of the post work, this will be more of a sacred soul retreat for you, certainly much more than a fun dinner party!
We'll be coming together virtually for the Sacred Letters Process before our gathering so we can land in L.A. primed for some deep heart-centered work. Following the event, the 7-Day Reflection Process will help you fully integrate everything that occurred.
Oh, and we'll even top it all off with a Power Call at the end of the reflection process to keep the connections we forged going strong and to share our experiences as we bring the sacred back to our everyday lives.
**This process is limited to only 20 individuals as this is more intensive and we want to show up fully for this special tribe.



Not just anywhere ... but HERE!
Oh, not just any swanky West Hollywood pad. This fulfilled evening will take place at Sunny's former West Hollywood home that previously was owned by a well known celebrity. (Can you guess who?) Hint: You might want to check out some reruns of The Simple Life. :)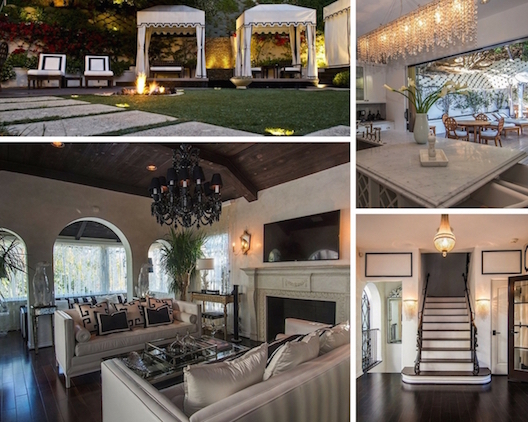 WHAT WILL THE EVENING INCLUDE?

Delicious, nourishing food in a dining experience that will allow for fun, open flow and mingling so you can enjoy this oasis of a property!


Beverages galore - from infused water to specialty drinks, we've got you covered! 


A custom calligraphy Sacred Supper Club Moleskin Notebook.


Meaningful communion and conversation with friends new and old.


And the Sacred Supper Club would not be complete without, well, the Sacred. In other words, expect an spiritually vibrant evening designed to connect you with who you really are. Our time together will conclude with a sacred coconut-breaking ceremony.

** BONUS: The first 10 people to sign up before October 15 get a laser coaching call with one of the leaders.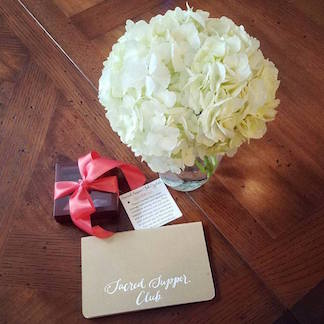 WHAT ELSE IS INCLUDED?
Membership in a private Facebook group especially for our Sacred Supper Club members.

A Sacred Letters Process which includes a group call before the event so you can meet other guests and get prepared for all the goodness that's coming!


A 7-Day Reflection Challenge following the event where you will receive a daily prompts designed to help you integrate the sacred into your life.

A final Power Call to keep your connections and momentum going strong.
SO SIGN UP NOW!
YOUR INVESTMENT
As mentioned, this two week sacred process that includeds the exclusive West Hollywood event is designed to take you through the journey of gaining clarity about your life, your path, your brilliance, and your purpose. Since we want to keep this process sacred and intimate, we are limiting it to 20 individuals.
Your investment of $425 covers all of your costs and materials for this event - the coaching, the dinner, the reflections, etc. We are inviting you to invest in yourself as we support you throughout this journey. This soulful time will benefit you both personally and professionally. As you gain clarity around your purpose and how you want to show up in your life, you will inevitably see shifts in your career, relationships, and personal wellbeing.
Many participants use this time as a professional development retreat since you will be connecting with other business owners, leaders in their industries, and creating lasting connections. In fact, you can even make a weekend of the event since the dinner is on Friday evening.
But wait ... there is early bird pricing available for the first 10 guests to register.
Yes, if you are one of the first 10 guests, you get to invest in yourself for the special early bird price of $350. In addition to that, you will also get a laser coaching session with one of the leaders after the dinner (Valued at $275).
So why wait?
Do this for you.
You are worthy.
You will thank yourself.
You will enjoy the connections.
This will be a process and event that you DON'T WANT TO MISS!
YOUR HOSTS FOR THE EVENING
Tara Daniels owns and operates her own design business, Live by Starlight, in Lincoln City, Oregon. Through her design work, she creates sanctuaries where people can reconnect with their souls and heal their bodies. She is a Level I & II Reiki practitioner, as well as the co-owner of Hammer Head Construction with her husband.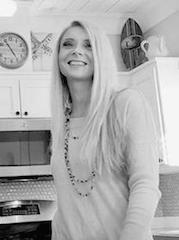 Sunny Joy McMillan is an attorney and a certified Martha Beck Master Life Coach. She is also the host of "Sunny in Seattle," a radio program that airs Fridays from 9-10am Pacific on Alternative Talk 1150AM KKNW in Seattle, Washington. She currently works with individuals and groups through her Golden Oversoul private coaching practice in the University District of Seattle. Using both her legal background and coach training, she helps adults navigate divorce with grace and rebuild their lives with greater purpose and meaning.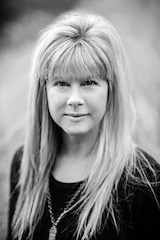 As a coach with over 10 years coaching experience, Carmen Carson helps leaders and entrepreneurs make shifts and position themselves for growth and profits through power coaching, branding, and intentional networking. Operating out of her Rocketry Lab in Chattanooga, TN, Carmen teaches others how to launch into their passions and create businesses they love. Carmen knows that you can have it all, you can embrace everyday with joy, and you can live #lifeincredibly!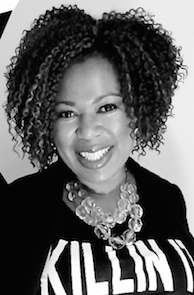 TRAVEL DETAILS
Airports:
LAX is the largest nearby airport. It is located approximately 45 minutes from West Hollywood. The Hollywood Burbank Airport (aka Bob Hope Airport) is smaller and also located approximately 45 minutes from West Hollywood.
Hotels:
The home is located on Kings Road approximately 10 houses up from Sunset Boulevard. Please note that while the property is definitely within walking distance from Sunset Boulevard, it is a very steep walk! Should you decide to hoof it to the house, we suggest wearing comfortable shoes (at least for the trip!) - you will be walking uphill to arrive, and downhill to leave.
The following are several suggested hotels nearby:
Mondrian Los Angeles (8440 Sunset Boulevard)
The Standard (8300 Sunset Blvd)
Best Western Plus Sunset Plaza Hotel (8400 Sunset Boulevard)
And if you want to get really fancy, there is nothing more quintessentially Hollywood than Chateua Marmont!
Chateau Marmont (8221 Sunset Boulevard)
**We are limiting the ticket sales as we want to pour ourselves into this soulful work designed to leave you feeling refreshed, clear, and empowered as you go into the new year.
Don't miss out on this special opportunity.
Go all in for yourself.
We are here to support you.

We look forward to seeing you there!
xo
Sunny, Tara & Carmen