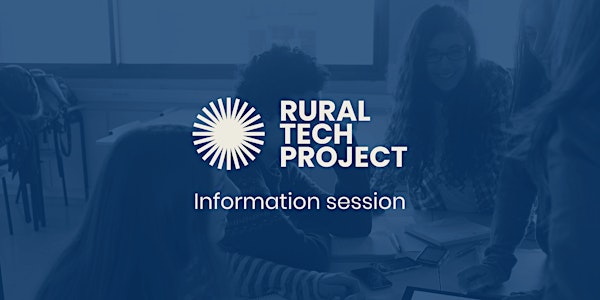 Rural Tech Project | Virtual Information Session
A $600,000 U.S. Department of Education challenge to advance technology education in rural high schools.
Date and time
Tuesday, July 21, 2020 · 12 - 1pm PDT
About this event
The Rural Tech Project invites high schools and local educational agencies to propose technology education programs that use competency-based distance learning.
Learn more and ask questions on July 21
Join us for a virtual information session to hear from U.S. Department of Education Assistant Secretary for Career, Technical, and Adult Education Scott Stump and Program Specialist Albert Palacios.
They will discuss the growing opportunities for the technology workforce and the advanced skills students will need for careers across industries. They will explore how distance learning and competency-based education can help rural communities create new learning opportunities and how the challenge will support educators in using these flexible models. The challenge team will also present an in-depth overview of the challenge, explain the resources currently available to interested schools, and answer questions.
Attendees are encouraged to come with their questions or submit them in advance to hello@ruraltechproject.com.
More about the Rural Tech Project
By advancing technology skills development, rural communities can help their students prepare for rewarding career opportunities. This open innovation challenge will empower educators with resources to create technology education programs that are customized for their students and local needs.
Rural high schools and local educational agencies interested in entering the challenge should submit a proposal for a competency-based distance learning program by October 8. The online submission form asks for a program overview, including the delivery model, curriculum topics, and intended collaboration with local employers and other partners.
Up to five finalists will each receive an equal share of the $500,000 Phase 1 prize pool and progress to Phase 2, a two-year implementation period. They will have on-the-ground assistance, expert mentorship, and access to virtual resources as they plan, run, refine, and report on their programs. One grand prize winner will receive an additional $100,000. The Rural Tech Project will compile insights from all finalists and share lessons learned as a resource for other communities.
To learn more, visit ruraltechproject.com.
Sign up to receive challenge news
To receive all challenge updates, subscribe to the Rural Tech Project newsletter.