Description
Enjoy a night out with your human companions, while chewing on treats*, playing with other doggie friends, and slurping on Spanish style Pup-cups* (*at additional cost.)

Have your human companions pack up a up-picnic basket*, blanket, chairs and portable "climb"s, for a night out benefiting Team Ccino and their travels to the Mondioring World Championships in Spain! * K9 concessions & bottles of water available for purchase, all procceeds going to support Ccino's adventure in Spain. No alchololic beverages are being served.
---
Pawtastic Treats, a local St. Louis brand, is providing homemade (amazing, delicious) doggie snacks with a portion of the proceeds benefiting Team Ccino. Stop by their stand and make your human buy you some!
---
Early in the evening, Team Ccino will be around to discuss Mondioring, and to give you insight into what you are supporting with your attendance and donations. To learn more before the demo, please visit the USMondioring Website.
Spend the evening with your owners throwing frisbees, go on a pack walk with other dogs, or engage with your humans and other friends! There are also fun doggie activities planned like "Smooch Your Pooch" and "Doggie Bingo". This event is about socialization - dogs and humans - while supporting those we love and their dream of world championship,TEAM CCINO! #goCcino #GoTeamCcino
There will also be raffle items - stop by the check in table for more information or to purchase your chances to win! To be helpful, someone will be walking around selling the raffle tickets to help you stay engaged with the doggie community.
---
A huge thank you to Anheusher-Busch for their generous donation of doggie and human gift baskets for our raffle!
---
We are kindly asking for donations for this event as a way to support Team Ccino.
If you cannot attend, but wish to be apart of history in the making, please donate through Team Ccino's GoFundMe page.
If you wish to learn more about what you would be supporting with your attendance, please visit Team Ccino's Facebook page.
---
Note: This is a fundraising event with all proceeds benefiting Team Ccino.
In the event of inclement weather, no reschedule date will be available and no refunds.
We kindly ask that dogs be able to interact with others (both of the two and four legged variety) in a healthy manner.
No onsite training or assistance provided.
Please pick up after your furry friends (you know what we mean.)
Dogs must be leashed at all times.
Overall, this is a community night, in a public park, to support Team Ccino; we kindly ask that you be considerate to all and have fun!
---
"So many of our dreams at first seem impossible, then they seem improbable, and then, when we summon the will, they soon become inevitable." – Christopher Reeve
Ccino says, "Thank you!"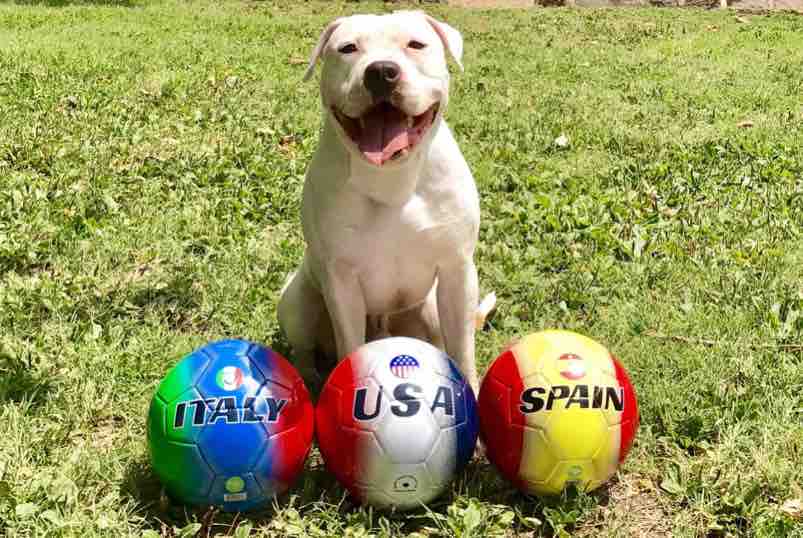 Organized by Derek and Chrissy Shelton, owner of Tucker, a client of Impower K9 and huge supporter of Team Ccino.