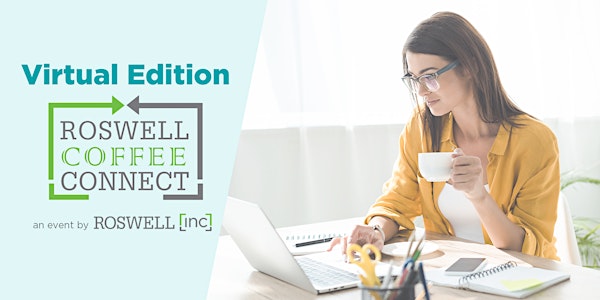 Roswell Coffee Connect: Virtual Edition
A virtual networking event for Roswell business owners and professionals.
About this event
Join us for the virtual edition of our Roswell Coffee Connect series. This series has continued to be a virtual success! Grab a cup of coffee or tea and join us via Zoom for a morning of networking with Roswell businesses! This FREE event is held twice per month and is limited to the first 45 registered attendees.
Event Details:
The event will kick off with a welcome from our host and breakout session moderators
There will be 3 rounds of mini breakout sessions. Attendees will be divided into groups of 5-6 people and given about 15 minutes for open networking during each round.
Registered attendees will receive a code for 1/2 OFF your favorite drink at Scooter's Coffee!
*Registered attendees will receive Zoom details 1 day prior to the event from your event host or co-host.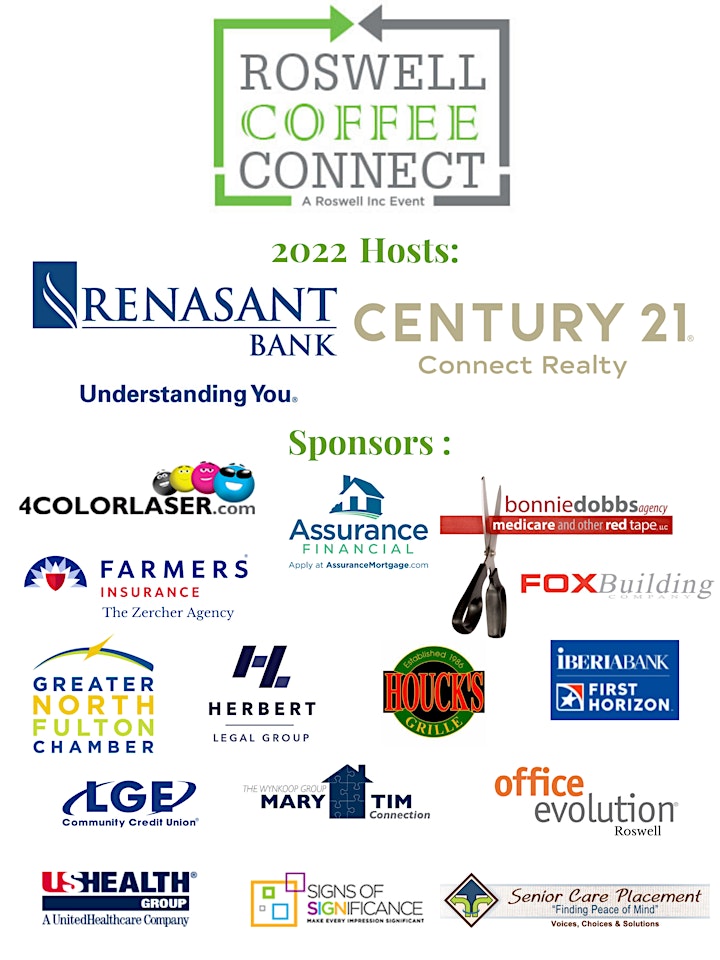 Official Coffee Sponsor:
All registered attendees will receive a 1/2 OFF discount code from Scooter's Coffee one day prior to the event.