Description
ROSÉ ALL DAY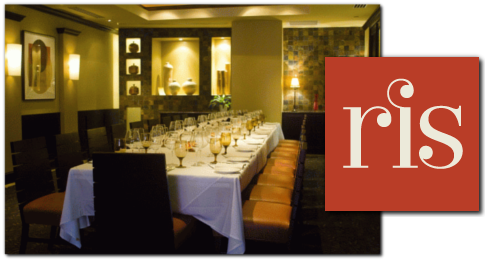 If you're looking for something nice and fresh to drink, there's nothing quite like a chilled bottle of rosé! Whether you're heading out for a picnic, sipping drinks on your porch, or partying with friends, rosé wine is perfect for any occasion.
Join us at Ris for a fun ROSÉ ALL DAY tasting and learn about this underappreciated wine style. We will discuss the various methods of making rose wine and then sample ten different rosés from all over the world. You will get to taste several small plates by Chef Ris Lacoste.

We will conclude with you ranking your top three favorites.
---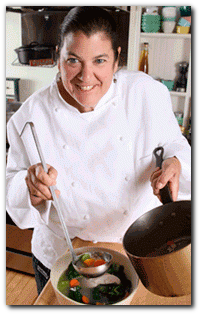 RIS LACOSTE is one of the most respected and dedicated chefs working in Washington D.C. today. She has earned her reputation built upon high-quality ingredients, bold innovative technique, and food that is both familiar and simply delicious.
For the last decade Lacoste has served as executive chef of Georgetown's celebrated 1789 Restaurant. Her innovative regional American fare drew national attention and earned numerous awards, including those from Wine Spectator, The Washington Post, Washingtonian, as well as nomination from the legendary James Beard Foundation (JBF). The Restaurant Association of Metropolitan Washington (RAMW) named Lacoste "Chef of the Year" in 1999 (she was nominated again for this award in 2005) and awarded 1789 Restaurant its "Restaurant of the Year" prize in 2000. She was one of three chefs to compete in the Food Network's Iron Chef America in September 2005 and was Iron Chef for the D.C. Central Kitchen's (DCCK) Capital Food Fight in 2004 and 2005.
Lacoste has been a fixture on the D.C. culinary scene for almost two decades. Following her studies at the famous La Varenne Écôle de Cuisine in Paris, France, she returned to her native New England and joined Chef Bob Kinkead at the Harvest Restaurant in Cambridge, MA. She helped Kinkead open 21 Federal in Nantucket, MA, in 1985 followed by Twenty-One Federal in Washington, D.C., in 1987. In January 1992, Washingtonian magazine named them Restaurateurs of the Year. In 1993, as chef de cuisine, Lacoste opened Kinkead's American Brasserie, which has become a D.C. dining institution. Lacoste participated in other District restaurant openings, including those of Vidalia, Eye Street Café and Rock Creek at Mazza. In 1995, Lacoste was named executive chef of 1789 Restaurant, where she brought innovation, culinary consistency, and a reinvigorated spirit, and in so doing delivered unprecedented national recognition and local acclaim.