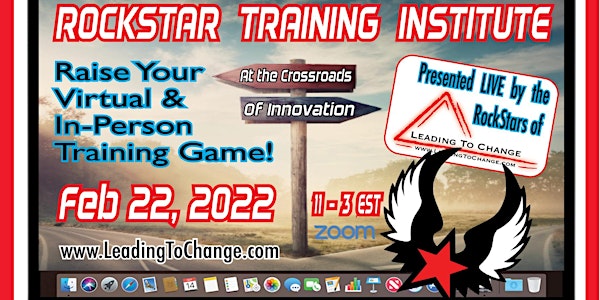 ROCKSTAR Training Institute 2022
Join this 1-day training with LTC Rockstars. Sharpen your engagement tools, and learn adaptations to enhance your virtual training skills.
Refund Policy
Refunds up to 7 days before event
Eventbrite's fee is nonrefundable.
About this event
What will this Rockstar Training Institute offer?
2-Breakout sessions
2 plenaries
A chance to meet the trainers in a never before done Q&A panel
Multi-LTC Rockstar Trainer Event
A chance to win LTC swag AND
ALL Attendees will receive 22% off your next booked LTC Rockstar training!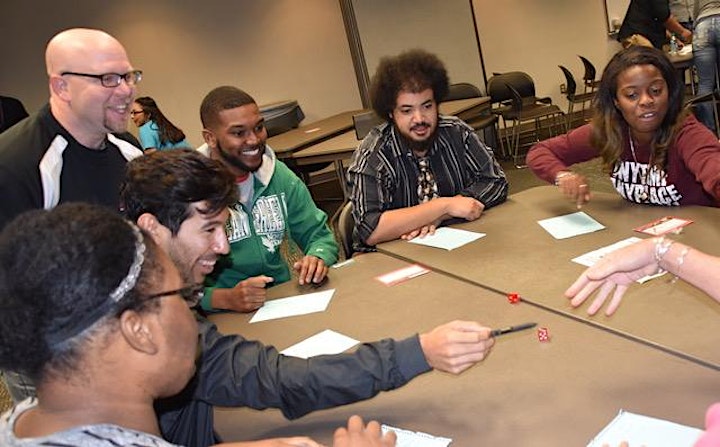 Schedule At A Glance
11:00-11:30-OPENING Plenary and WELCOME:
Welcome To The Rockstar Institute Guest Performance: DJ Coles
11:30 am-Community Showcase Giveaway Round 1
Showcase on YOUR Agency & $25 Rockstar Nation Book
11:45am-12:30pm: Breakout Session 1
Top Training Tools Part 1
Branding You 101
Own The Room
12:30pm-1:00pm: Lunch with the Rockstars: Grab your lunch and join us for a time of Q&A with some of the LTC Rockstars: How they do what they do, and how you can bring the same magic to your work
Mildred Pool
Courtney Tidwell
Cory Bennett
Fred Baker
1:00pm-Community Showcase Giveaway Round 1
Showcase on YOUR Agency & $30 Catalyst Cards
1:15pm-2:00pm Breakout Session 2
Top Training Tools Part 2
Branding You 101 (repeat)
Own The Room (repeat)
2:00pm -Community Showcase Giveaway Round 3
Showcase on YOUR Agency & $50 CCG Application
2:15pm-Final Plenary: Living the Rockstar Lifestyle: Bringing Your Best (and a sneak peak virtual tour of LTC LakeSide Studios)
2:45pm- Grand Finale Giveaway (Win a FREE training for your organization or company)
3:00pm End