Richmond AIIM & ARMA September 12, 2018 Lunch and Seminar
Description
Innovation and Trends in Training
How do you make learning stick in today's world of information overload? We'll review trends in employee learning and development, and reflect on how you can help teams learn about their information management responsibilities.
---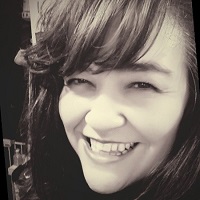 Our Speaker:
April Haynes is the Senior Manager, Learning and Development with Altria Client Services. She is a very energetic speaker with over 15 years in corporate training.

---
NOTE NEW LOCATION JUST 10 MINUTES FROM DOWNTOWN!
This AIIM/ARMA monthly Luncheon will be held at Holiday Inn Richmond South – City Gateway - 4303 Commerce Rd, Richmond, VA 23234.
This event includes lunch. Please register by Sunday, September 9th. Registration allows us to provide the venue with advance seating and meal requirements.
Event cost is $24 for registration up to the cutoff date and $30 for late registration or walk-ins without prior registration.