Description

2 days left to register! Reserve your spot now!
Welcome to #ReWRITE VIDEO
We are excited to host a hackathon event on April 6th – 7th in New York and Phoenix designed to introduce more women to insurtech.
Called #ReWRITE — for Women, Risk, Insurance, Technology, Empowerment — the hackathon aims to provide women of different ages and backgrounds a unique opportunity to learn, network, and create next-gen insurtech solutions. Participants will be organized into small teams (2-6 women) to solve for a risk management challenge using emerging technologies such as blockchain, artificial intelligence, and internet of things. Each team will develop a demo and pitch that will be judged by a group of industry leaders.
The winning team will receive $25,000 and be honored at the industry's largest event, RIMS 2019 in Boston (all expenses paid). The runner up team will receive $15,000.
The #ReWRITE event is part of Marsh's commitment to accelerating the advancement of women in the industry and is supported by Girls in Tech, a global non-profit that works to put an end to gender inequality in high-tech industries and startups.
Note - this event is only for women. Marsh and McLennan employees and their family members are not eligible to participate, but can volunteer. Please contact ReWRITE@Marsh.com to volunteer.
Learn more about Marsh -
Website - https://www.marsh.com/us/home.html
Linkedin- https://www.linkedin.com/company/marsh/
Twitter https://twitter.com/MarshGlobal

Date & Time:
April 6th @ 9am -5pm local time + Cocktail Reception 530-7pm
April 7th @ 9am - 5pm local time.

Locations:

Marsh Global Headquarters (New York) - 1166 Sixth Avenuein Midtown Manhattan, New York City
Marsh Global Innovation Hub (Phoenix ) - 5415 E High Street, Unit 460, Phoenix
Food & Drink: Breakfast, lunch, snacks and beverages will be provided throughout the hackathon.

Teams: You can either register a team or join a team (we will help introduce you to other hackers). Teams are 2-6 women.
Theme:
Innovative risk and insurance products for businesses powered by emerging technologies.

Why:
Businesses across the globe – from large corporations to small businesses to startups in the garage across various industries – are dealing with a wide range of traditional and emerging risks and opportunities….for example, cyber threats, extreme weather events, disruption from gig/sharing economy, autonomous vehicles, digital-native generation, on-demand customer mindset, intelligent automation, distributed trust, privacy & regulatory issues, and changing work force dynamics.

Insurance products and risk mitigation strategies must rapidly evolve to help businesses navigate this changing landscape. Transformation of the complex and manual processes in the insurance industry is critical!

Emerging technologies play a vital role in driving this change, and agile and diverse workforces will be in the forefront of it. As a case in point, the number of InsurTech companies and investments have quadrupled in the last two years. The future is here and we want you to help us #ReWRITE it!
How:
Bring your imagination, curiosity, and the geek in you!

As you start thinking about your innovative ideas, a few things to ponder…

On the geek front, AI/ML/Chatbots, Blockchain, IoT/telematics/wearables, RPA, AR/VR, mobile and glocal customer experiences, digital distribution, gamification…

As for product ideas and innovation, anything under the umbrella (no pun intended!) of business risk and insurance. Think Cyber, sharing/gig economy, mobility/autonomous, parametric insurance, usage-based insurance (UBI), digital & automated claims processing, predictive analytics products, small commercial/consumer insurance products (B2B, B2B2C, B2C), alternate capital, decentralized insurance marketplaces, real-time risk management, risk prevention and workforce training, digitization of back-end insurance processes and elimination of manual steps/paper, smart docs powered by AI and RPA. We know that is a ton of fun & exciting opportunities!

Let's get hacking!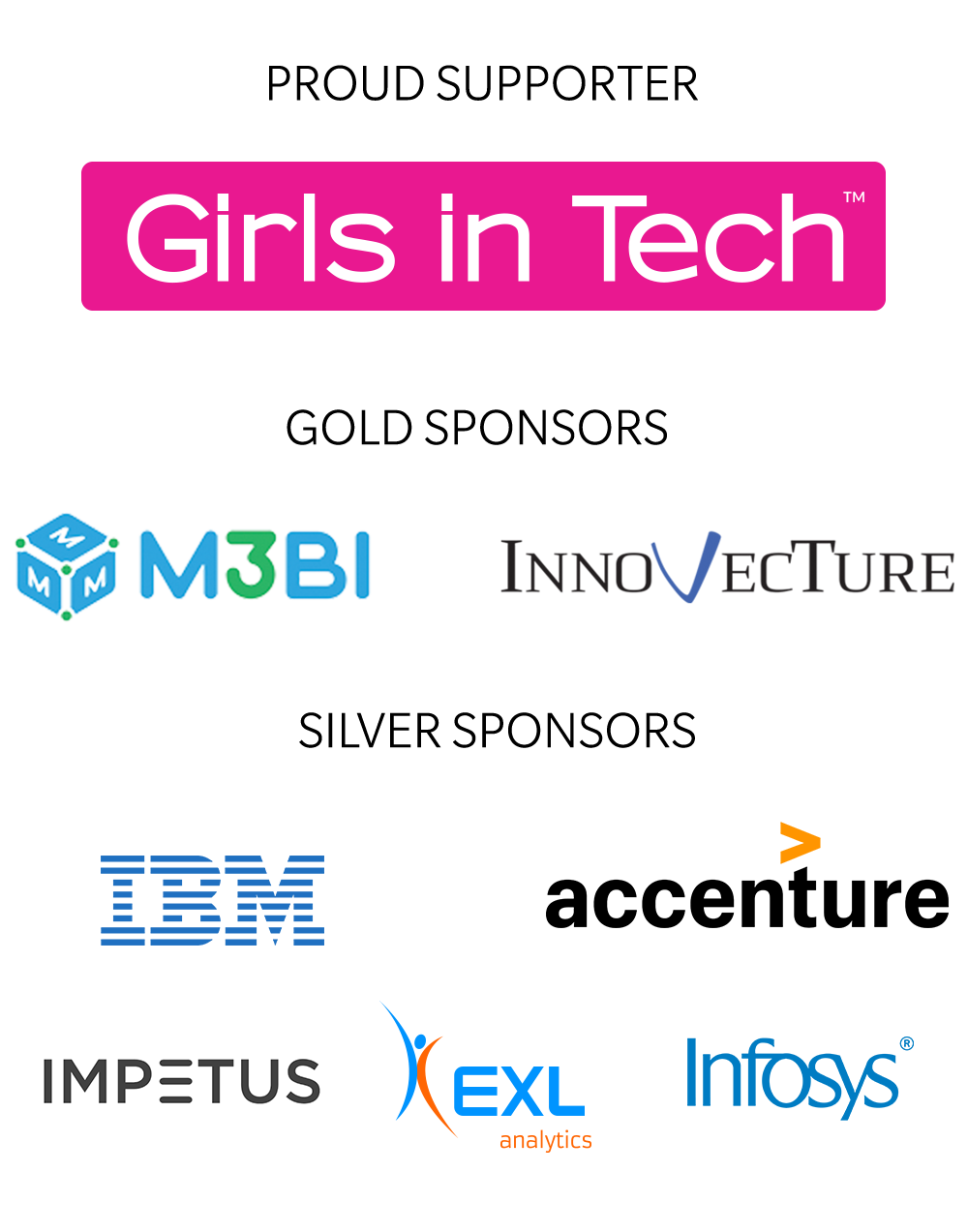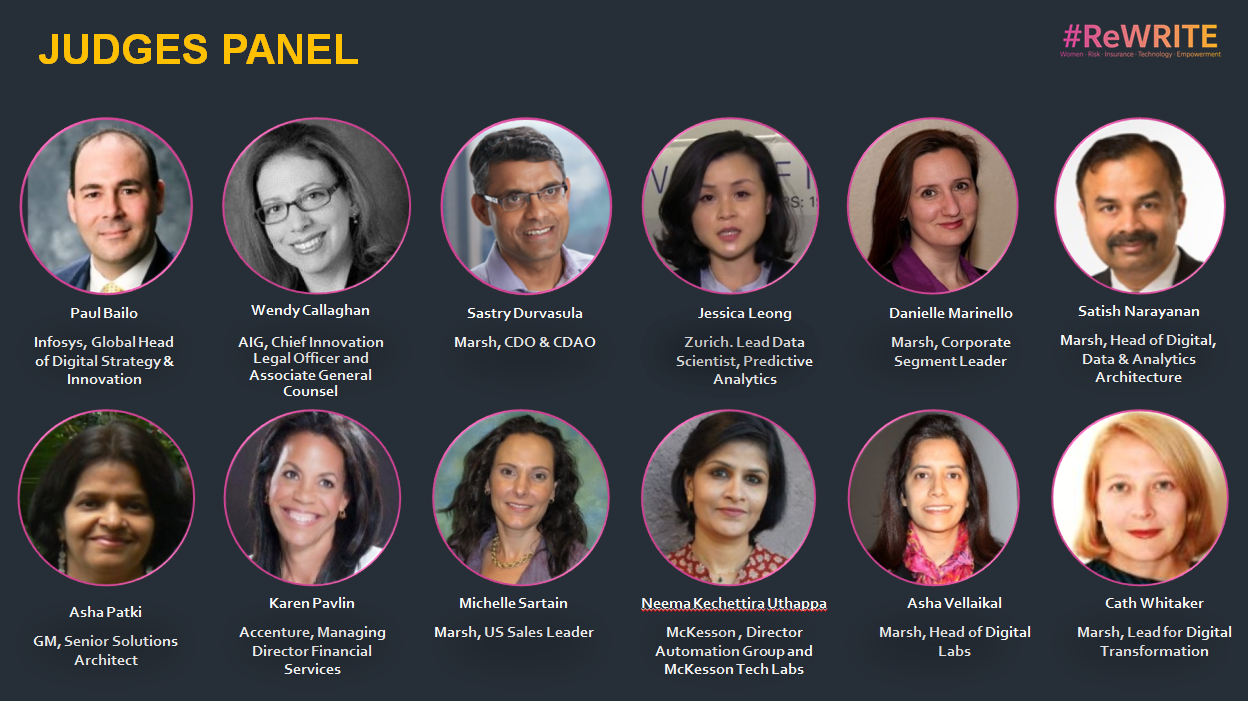 If you have any questions about this hackathon, please contact ReWRITE@Marsh.com.
Join the Marsh Talent Network HERE
Organizer of #ReWRITE Hackathon
Marsh is a global leader in insurance broking and innovative risk management solutions, Marsh's 30,000 colleagues advise individual and commercial clients of all sizes in over 130 countries. Marsh is a wholly owned subsidiary of Marsh & McLennan Companies (NYSE: MMC), the leading global professional services firm in the areas of risk, strategy and people. With annual revenue over US$14 billion and nearly 65,000 colleagues worldwide, MMC helps clients navigate an increasingly dynamic and complex environment through four market-leading firms. In addition to Marsh, MMC is the parent company of Guy Carpenter, Mercer, and Oliver Wyman. Follow Marsh on Twitter @MarshGlobal; LinkedIn; Facebook; and YouTube, or subscribe to BRINK.