Resolving Challenging Behavior with Precision Teaching - Toronto, ONT
Description
9:00am - 4:30pm on Thursday, May 10
9:00am - 4:30pm on Friday, May 11


2-day intensive hands-on workshop focused on behavior reduction
Behavior reduction is hard. Disruptive behavior slows learning, not just for the learner with behavior issues, but for peers as well. Functional Behavior Assessments are expensive and not always conclusive as to the function of behavior problems. It is important to maximize effectiveness of FBA's and if possible, avoid them all together.
By using precision behavior measurement system, teachers and behavior support team members can significantly reduce the time needed to eliminate behavior problems. Precision behavior measurement provides an "individualized GPS" that navigates the behavior team through what is working or not working in behavioral reduction programs. Then the best strategies for each individual learner are uncovered and strengthened.
This workshop provides participants with the knowledge and skills to resolve challenging behavior expeditiously and effectively. Participants will spend 2 days in hands-on intensive and interactive sessions with a combination of lectures, discussions, and group and solo activities.
Workshop participants will learn to:
Use objective decision rules governing reductive and growth targets

Augment functional assessment with the Functional Analysis Celeration Chart

Integrate behavioral objectives with pinpoints

Triage reductive behavior within a Precision Teaching classification model

Scale continuous observation procedures

Apply individual behavior statistics to analysis and decision making

Analyze behavior visually and quantitatively on the Standard Celeration Chart
Employ a performance acceleration model to challenging behavior targets
12 BACB Type 2 CEUs are available for BACB attendees
Summary
Today, the solution to challenging behaviors is an elaborate process of assessing the problem behavior, determining its function, implementing a function matched intervention, and measuring and monitoring the effectiveness of an intervention. But the functional analytic system can leak information along the entire funnel—making behavior resolution difficult and, in some cases, unobtainable.
Precision Teaching offers the answer.
First, a pinpoint is made. Pinpoints facilitate the accurate detection of target behaviors Second, behavior analysts discern the real magnitude of the challenging behavior by leveraging the dimensional properties of behavior. Third, a standard visual display quantifies individual behavior and offers a proportional view of the data. The display enhances the immediate detection of functions and subsequent patterns of responding.
Beyond the core analytical tools, all behavior change agents do function-based interventions. Applying the "fair pair" technique offers an additional method for meaningfully growing adaptive repertoires.
Who is this workshop for
This workshop is geared towards education and therapeutic professionals who care about accelerating outcomes with their students and clients through applied data science. Attendees should champion the natural science of behavior and be dedicated to finding and appling the best tools and methods that science provides. We provide specific content for the following groups:
Applied Behavior Analysts - BCBAs, BCaBAs, RBTs





Behavior Supervisors





Special Education & General Education Teacher-Leaders





Parents with advanced ABA knowledge & skills





Behavior Therapists






Keynote Speakers Include: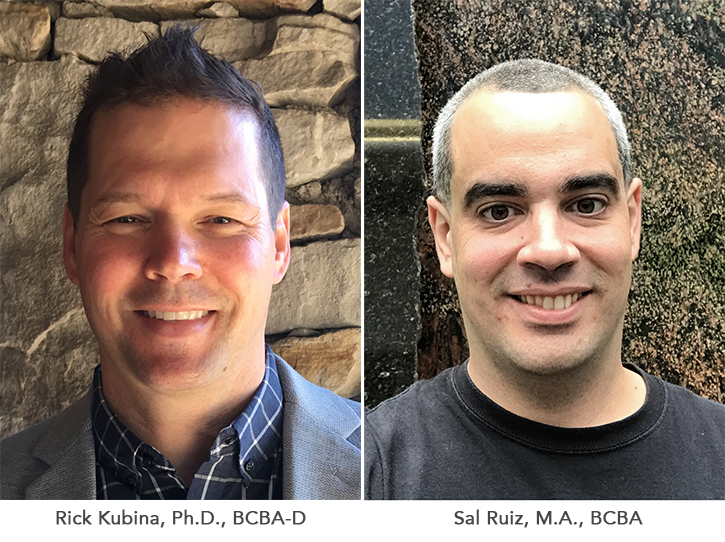 Continuing Education Units & Hours
12 BACB Type 2 continuing education units (CEUs) are included in the cost
Other Professional Development and Continuing Education Hours may be provided. Please inquire via email at info@chartlytics.com.
Payment Options
If you require a purchase order for your ticket(s), please email billing@chartlytics.com and specify the workshop title, type of ticket, and quantity of tickets.
Hotel Accommodations
TBD
Lunch
Lunch is on your own.
Sponsored by

Chartlytics
200 Innovation Blvd. Suite 236
State College, Pennsylvania 16803