Description

Premiere of REPRISE - Thursday, March 22 and Friday, March 23, 2018
7:30-8:25 PM Open Bar | 8:30 PM Performance Starts Promptly
REPRISE is the latest dance performance premiere by the Pioneer Winter Collective, co-presented with the Miami Dade County Auditorium. This unique dance company democratizes performance through the unexpected. We champion unexpected bodies, telling unexpected stories and personal histories, in unexpected and hidden places. We are believers in the beauty of vulnerability and humanness.

REPRISE uses contemporary dance and physical theater to explore memory, marginalization, and queerness - how our lives intersect. Please note this performance will contain challenging themes and nudity.
The Miami Herald said this about Pioneer Winter's last premiere: "Pioneer Winter's work, what he supports, what he thinks about and the ideas he voices, speak to and for people [...] it was provocative in just the way you want performance to be provocative, making you think about something you hadn't or feel for someone you hadn't identified with before; startling, exposed, unnerving, unexpectedly loving."
There is free and ample parking behind the theater.
After the performance, audience members are invited to meet the artists.
The performance is approximately 50 minutes in length.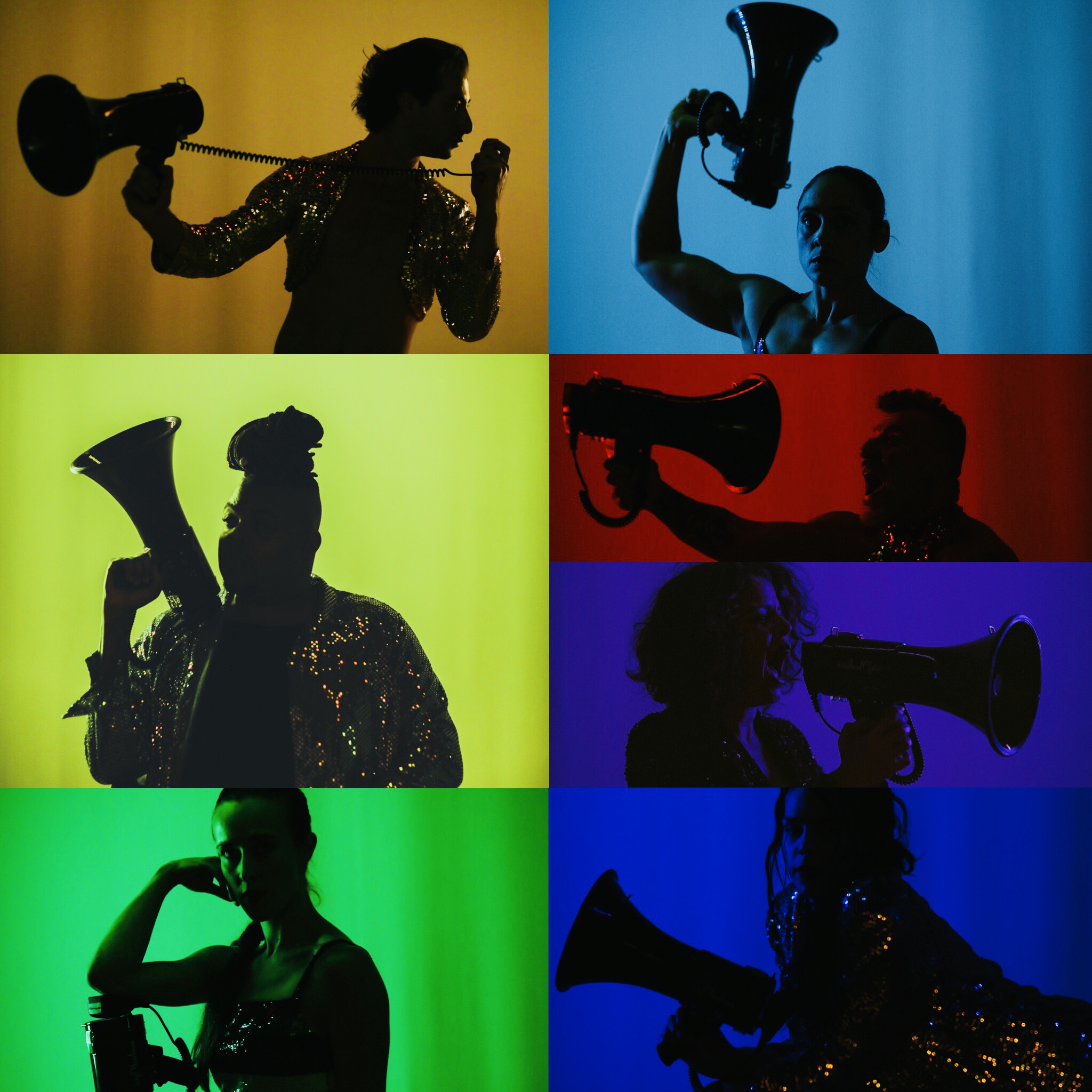 Performers: Frank Campisano, Hector Machado, Niurca Marquez, Lize-Lotte Pitlo, June Raven Romero, Katrina Weaver, Pioneer Winter
The stories and material explored in this project is the outcome of several ongoing community engagement activities directed by Pioneer Winter Collective. These activities include Project LEAP and the Annual Youth Summit, free intergenerational dance workshops at Lambda Living for LGBTQ elders, and hours of interviews with local community members. These engagement activities are made possible by a grant fromOur Fund, an LGBT Community Foundation, the GLBT Community Projects Fund at The Miami Foundation and the National LGBTQ Task Force, Resist Foundation, and the Miami-Dade County Department of Cultural Affairsand the Cultural Affairs Council, the Miami-Dade County Mayor and Board of County Commissioners.