Description

A preview performance of:
RE:main
Saturday, June 9
Doors 7pm / Show 8pm
$15 Members / $18
All ages / Seated
3S Artspace and FUKUDANCE present a special preview performance of RE:main-- contemporary dance seeking to inspire self empowerment by reflecting on contemporary issues as a community. In particular, RE:main is a cathartic exploration of one's feelings of powerlessness amidst unjust and controlling forces in society.
The performers' movement is born out of feedback gathered in several interactive workshops hosted by FUKUDANCE's Junichi Fukuda. Open to those with feelings of otherness, exclusion, and disenfranchisement, particularly teenagers, the workshops provided a sharing medium for stories of experiences with injustice and inequality.
Influenced by the sense of futility found in the Japanese concept of Karoshi*, RE:main delivers visceral storytelling through dance of the conflict between individual desires and societal expectations. First showing physical restrictive encasement and articulating the invisible forces of Karoshi, the performers do find balance, transitioning into an awakening and subsequent realization of one's complete and true potential.
*karoshi
/kaˈrəʊʃɪ/
noun
1. (in Japan) death caused by overwork.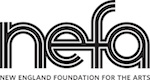 Funded in part by the New England States Touring program of the New England Foundation for the Arts, made possible with funding for the National Endowment for the Arts Regional Touring Program and the six New England state arts agencies.
.....
Do you love to watch contemporary dance performances? You might also enjoy our Second Eye series in the 3S Artspace Gallery - another FUKUDANCE collaboration with 3S Artspace that exists at the intersection of contemporary dance and visual art.