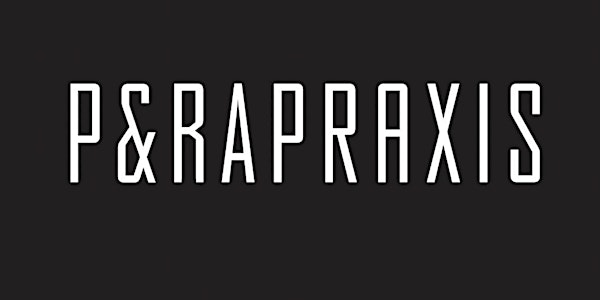 Release Celebration, Reading, and Roundtable on EVERYTHING FOR EVERYONE
Celebration Reading and Roundtable for EVERYTHING AND EVERYONE by M. E. O'Brien and Eman Abdelhadi
Refund Policy
Contact the organizer to request a refund.
Eventbrite's fee is nonrefundable.
About this event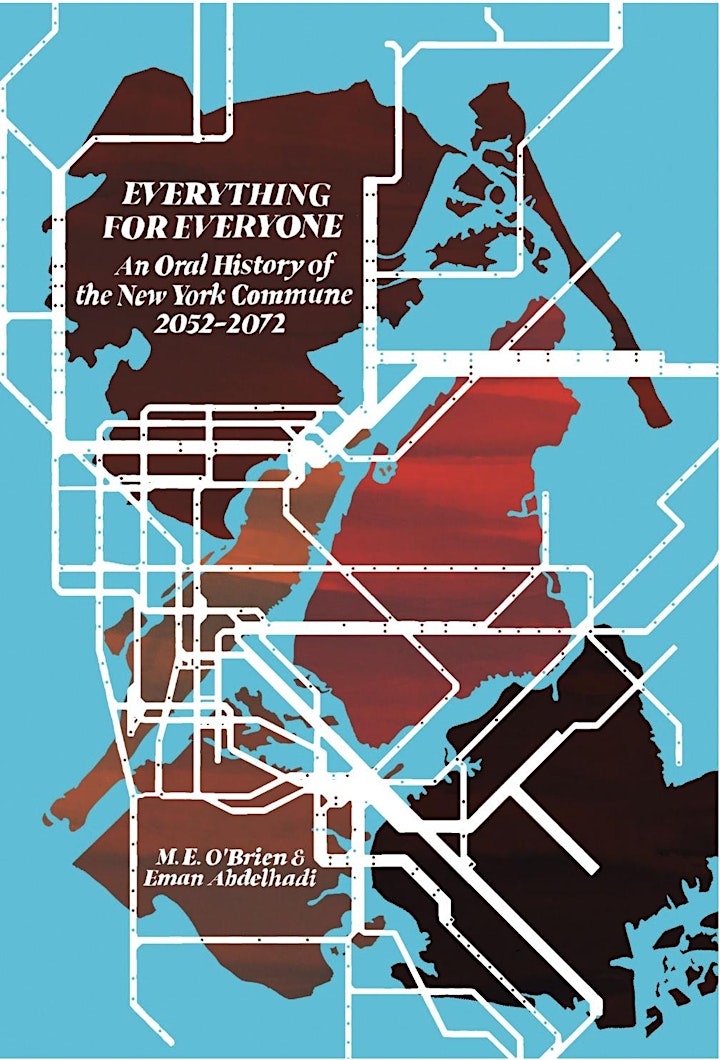 Join us for a celebratory reading and roundtable on EVERYTHING AND EVERYONE: AN ORAL HISTORY OF THE NEW YORK COMMUNE, 2052–2072 by M. E. O'Brien and Eman Abdelhadi
with authors M. E. O'Brien and Eman Abdelhadi and discussant Dr. Lara Sheehi
About EVERYTHING AND EVERYONE:
"Everything for Everyone is the book we all need right now. It lets us imagine what can feel unimaginable in this moment—a total reorganization of social relations toward our mutual survival and the dismantling of the ruling death cult. This is a book we will all be obsessing over, arguing with, and talking about in the coming years as we try to conceive how collective action can get us through these harrowing times. I am grateful to Abdelhadi and O'Brien for making something we need so bad so compelling and readable." —Dean Spade, author of Mutual Aid
By the middle of the twenty-first century, war, famine, economic collapse, and climate catastrophe had toppled the world's governments. In the 2050s, the insurrections reached the nerve center of global capitalism—New York City. This book, a collection of interviews with the people who made the revolution, was published to mark the twentieth anniversary of the New York Commune, a radically new social order forged in the ashes of capitalist collapse.
Here is the insurrection in the words of the people who made it, a cast as diverse as the city itself. Nurses, sex workers, antifascist militants, and survivors of all stripes recall the collapse of life as they knew it and the emergence of a collective alternative. Their stories, delivered in deeply human fashion, together outline how ordinary people's efforts to survive in the face of crisis contain the seeds of a new world.
About the Authors:
M. E. O'Brien writes on gender freedom and communist theory. She co-edits two magazines: Pinko, on gay communism, and Parapraxis, on psychoanalytic theory and politics. Her work on family abolition has been translated into Chinese, German, Greek, French, Spanish, and Turkish. Previously, she coordinated the New York City Trans Oral History Project, and worked in HIV and AIDS activism and services. She completed a PhD at New York University, where she wrote on how capitalism shaped New York City LGBTQ social movements. She is currently in training to be a psychoanalyst, and works as a therapist.
Eman Abdelhadi is an academic, activist, and artist based in Chicago, IL. Her research as faculty at the University of Chicago focuses on gender differences in the community trajectories of Muslim Americans. Abdelhadi has also spent many years organizing. She has been involved in the movement for Palestinian liberation, Black Lives Matter, counter-surveillance and abolitionism, marxist feminist mobilization as well as workplace struggles. She is currently co-coordinating the Muslim Alliance for Gender and Sexual Diversity, a national organization that provides support and builds community by and for Queer Muslims. Abdelhadi maintains an active creative practice that includes performance art and essay and poetry writing. Her writing has appeared in Jacobin, Muftah, and other publications.