Description
THE BIGGEST REACT CONFERENCE IN THE CLOUD

25+ speakers, 2 tracks of your favorite React content. Also, you can choose between 13+ remote workshops and a number of virtual networking rooms focusing on multiple tech topics.
Full ticket owner can:
See streaming in FullHD quality
Ask questions at QnA

Speak to

the top devs (

such as Kent C. Dodds, Guillermo Rauch or Max Stoiber

), speakers in their personal Zoom rooms and slack channels
Enter technology-focused discussion Zoom rooms: React Native, Next.js, JAMStack, Performance etc.
After party in Zoom bars with celebs
Make new friends in React Zoom - roulette
Meet with speakers 1-1 at the advice lounge
Win Quake3 tournament
The Remote conference will run on April 17 from 3pm CET, until around 7pm (core part) and you can meet top open source contributors and international friends in the cozy remote setting (from the comfort of your home). Enjoy a variety of talks on React, React Native, GraphQL and more!
After the talks, we'll run a virtual afterparty including video games, chat rooms, music, and a pub quiz! The afterparty will be facilitated by people deeply involved in the React community.
The remote workshops will run on April 14-16, from 9am CET time, read about them here http://remote.reactsummit.com/workshops
Everyone, who have transferred their conference tickets to in-person September 11 event, will receive new tickets soon, including a code to full access of the Remote Edition.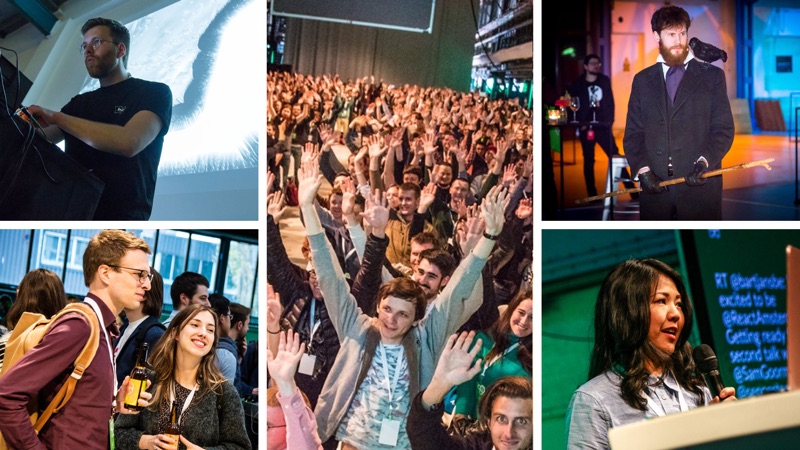 All attendees, speakers, sponsors and volunteers at our conference are required to agree with the following code of conduct