Description
ReactJS Wisconsin
We are happy to announce that ReactJS Wisconsin is starting the year with a knock your socks off information packed events introducing some NEW speakers and NEW topics.
AGENDA:
5:00 Doors Open: Local Food & Drinks

5:30 Pragmatic Patterns For Maintainable React Apps by Steven Hicks Sr. JavaScript Engineer at NM

6:00 Building a Website with Gatsby.js by Adam Pritzl Software Consultant at Centare

6:30 React 16 & Deploying a React App by Brad Gaynor & Zach Willard Software Developers at Northwestern Mutual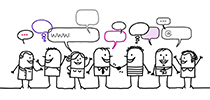 7:00 Networking and React Chatter
The event, food, drinks, and instruction is FREE! Brought to you by our sponsor Northwestern Mutual. Thanks, NM!
---

---
Talk Descriptions:
Pragmatic Patterns For Maintainable React Apps
Are you building a React app, but struggling to navigate the existing code? Do you find yourself spending too much time trying to understand what you wrote barely a month ago? Do you lose sleep thinking about that nasty 400-line component that no one wants to touch?
This session will help you tidy up your codebase. We'll cover a variety of simple patterns and practices for improving the maintainability of your React app. Some questions we'll answer:
* What features from ES6+ help improve readability?
* How can packing a suitcase help us organize our code better?
* What is the "Ducks" pattern?
* What can we learn about React components from a puzzleball that I once got out of a 25 cent vending machine?
With the answers to these questions and more, you'll leave with ideas on how to make your React codebase more livable.
Building a Website with Gatsby.js
Adam Pritzl will be showing how to make a website using Gatsby.js. Gatsby.js is a static site generator that allows you to create a website using React. Use GraphQL to pull in data from a source of your choice. Gatsby then builds a static site that can be deployed to a variety of static site hosts.
React 16 & Deploying a React App
Join the conversation with Zach Willard on React 16 to discuss the new features and licensing and how it can have a positive impact on your business and projects. Bradley Gaynor will follow up with a walk-through of deploying your app using surge.sh and GitHub pages. This talk will highlight opportunities for you to improve your project, whether you are just getting started or have a refined product and looking to make it better


---
Meet our Speakers:
Brad Gaynor, Software Developer at Northwestern Mutual

Built front-end applications using React/Redux, ES6, Node.js, Docker & others. Helped transition client facing applications from an ASP.NET application to a highly available AWS platform.
Zach Willard, Software Developer at Northwestern Mutual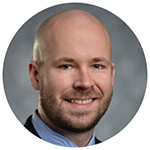 I love creating amazing digital experiences!
Adam Pritzl is a software developer/consultant of 15+ years at Centare in Brookfield, WI.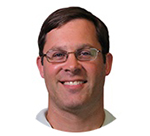 He started developing software using Classic ASP, VB6, and SQL Server. He made the switch to .NET/C# and has been developing in it since. In the last five years, he has also picked up Javascript using a variety of frameworks including AngularJS and React. When he's not working for a client, he is learning something new through his maker hobbies, playing an occasional video game, or spending time with his family.
Steven Hicks Senior JavaScript Engineer at Northwestern Mutual with nearly 20 years experience.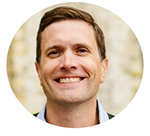 He believes in clean, readable, and maintainable code. Steve likes to use the right tool for the job, especially if the right tool is JavaScript. He firmly believes that if you aren't falling, you are not learning.
Steve embraces continuous improvement and believes that a developer's job is to solve problems, not just write code. When he isn't crushing 1s and 0s or playing with his kids, you can find Steve at a triathlon, on his mountain bike, or in a climbing gym.
Thank you for coming out and supporting technology in Milwaukee. If you are interested in finding out about any open positions please e-mail Paz directly at paz@gufsky.com