Location
Mess Hall
703 Edgewood Street Northeast
Washington, DC 20017
Description
This Year's ALL NEW #RAMENWORLD Lineup:
**JUST ADDED** POW POW! - DC's award-winning plant-based Asian, organic and kosher certified fast-casual restaurant located in the heart of H Street, NE - will be serving Taiwanese Fried Plant-Based Chicken, Roma Gochujang, Cashew Mozzarella, Plant Parm & Temomi Noodles.
*Hatoba - Chef Katsuya Fukushima (Daikaya, Bantam King, Haikan, and soon-to-open Tonari) and his team will introduce a popular Japanese preparation that is very rarely seen in DC.
*ABC Pony - Ramen Powerhouse Chef Erik Bruner-Yang (famed founder of Maketto, Brothers & Sisters, and Toki Underground) shows off his hottest new concept dubbed "Something fun by Erik Bruner-Yang," and you can count on tasting Italian flavors intricately woven into his dish.
*Kaz Sushi Bistro - Chef Kaz Okochi has been introducing new Japanese experiences to Washington, DC for over 20 years and will showcase traditional techniques to create his blockbuster dish.
*Thamee - Ultra-hot Burmese joint run by DC's most charming Mom/Daughter team will showcase its buzzworthy cocktail program, shaking perfect drinks to chase down copious noodles.
*Som Tam - Celebrity Chef Alex McCoy launched his Union Market location and brings his rich Thai-influenced broths to be married with fresh ramen noodles for a spicy cultural mash-up. (NOMA location opening soon!)
*Mana -Mess Hall Member Ness Maneja will park her popular Food Truck out front to showcase the harmony of Hawaiian + Japanese cuisine.
*Miso Honey - The beloved Ramen-shop-on-wheels will feature hot bowls of goodness PLUS steamed Bao for those in the know.
*Aiya -Introducing DC's up-and-coming wandering Asian duo. These youthful chefs bring the tastes of Taiwanese and Cantonese street food to Ramen World for the first time.
*NOMAD DUMPLiNGS - #FRIENDOFRAMEN Mess Hall Member Karen Hoefener returns with her colorful and creatively filled dumplings and boozy dipping sauces.
*Pratt Standard Syrups -Mess Hall Member Tory Pratt will be showcasing her latest lineup of craft syrups and creating making delicious cocktails for all.
AND FOR DESSERT...
DC's ORIGINAL - Dolcezza Gelato - will be serving their signature push-pops. Macha and Black Sesame!!
One day every year, Mess Hall allows guests to enter beyond its 2,000sf of event space and venture into its 10,000sf facility of private kitchens. That day is Ramen World. February 29th marks the sixth incarnation of this historically sold out event. Attendees immerse themselves in the action as dishes are made-to-order and fired hot and fresh in front of them. The unique format and venue make for a highly interactive – and boozy – experience, enabling eventgoers to slurp noodle dishes prepared by DC's favorite Asian food concepts.
Ramen World showcases a breadth of unique Ramen dishes by bringing together chefs who choose to feature traditional iterations, and others who combine other worldly influences to innovate the craft. Each chef selects his or her preferred noodle style to complement the design of each dish several weeks in advance. Sun Noodle then produces the noodles fresh for each respective chef and delivers the truckload of carbs before the event begins.
A vintage phone booth filled with instant ramen packages gives guests the chance to raise money for Capital Area Food Bank. Whomever comes closest to "gumball guessing" the actual number of bowls contained, wins a Ramen-tastic prize pack.
Tickets include unlimited food, Kirin Ichiban, and Suntory cocktails prepared by mixologists, including bartender extraordinaire and "Man-About-Town," Eddie Kim. Eventgoers will part with full bottles of San-J Tamari Soy Sauce or Marinades. VIP guests can jump all the lines, and go home with Ramen World 2020 t-shirts, freshly designed by DC street artist Kelly Towles, and printed by Jon Wye #MadeInDC.
A portion of the proceeds along with donations collected during this event will go to Ramen World's charitable partner Capital Area Food Bank.
IMPORTANT NOTES ABOUT ATTENDING:
Please pay close attention to the Round you are purchasing!! Before making your purchase, you may choose:

Noon Session: Noon-2:00 PM

OR

3PM Session: 3:00 PM - 5:00 PM.

Your participation will be limited to the start and end times of your chosen Round. Please note: we will be UNABLE to change your preferred time.
Mess Hall events have EXTREMELY LIMITED TICKETS and HIGH DEMAND.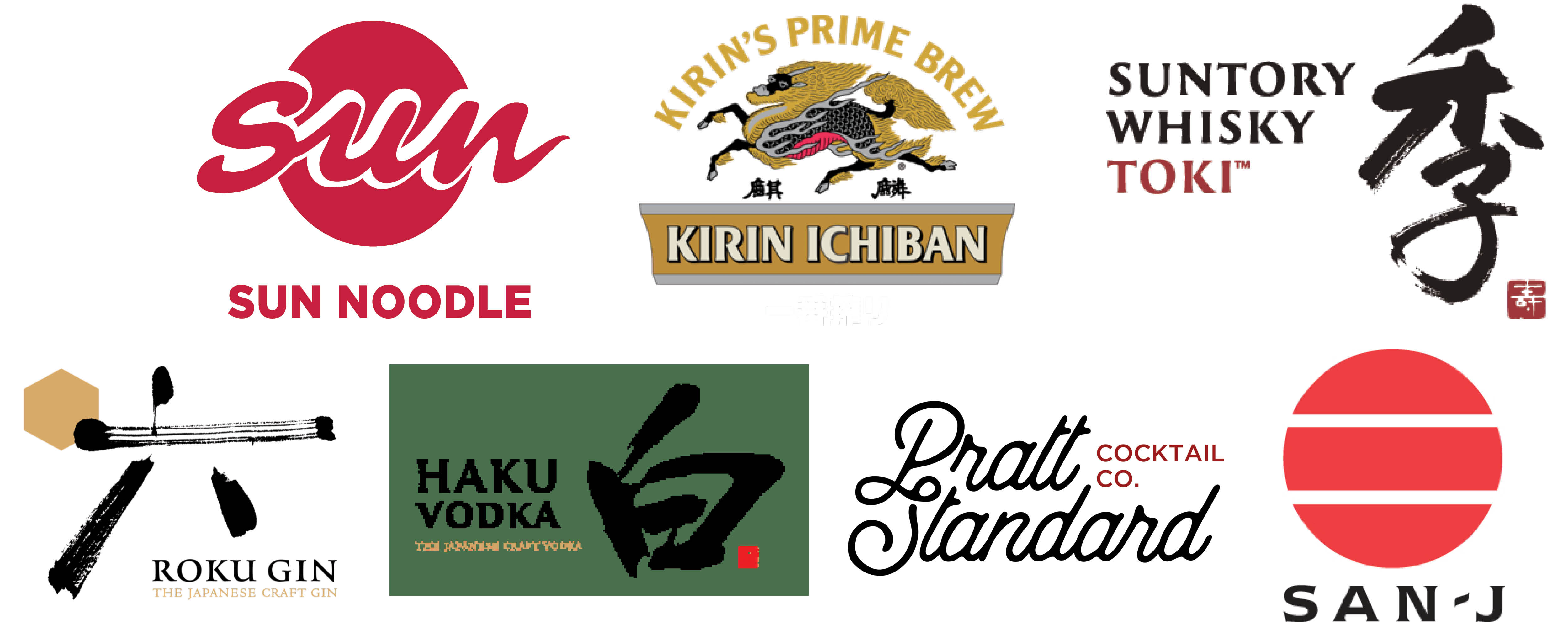 DON'T DRINK AND DRIVE. PLEASE CONSIDER RIDESHARE.
****Disclaimers: Ages 21 and up ONLY. IDs will be checked at the door.******
*********SORRY, NO REFUNDS AND NO SWITCHING TIME SLOTS***********
Occasionally a popular item or two will run out prematurely. If that happens, visit another station. No one goes home hungry or thirsty. Some substitutions may be made based on ingredient limitations.

*Additional participants may be announced at a later date, and substitutions may occur that are beyond our control.
Please enjoy Ramen World responsibly and peacefully. The organizers reserve the right to deny service to participants for any reason.
*Note - Kitsuen Bar was initially advertised to appear but are no longer able to participate. We apologize for any inconvenice.