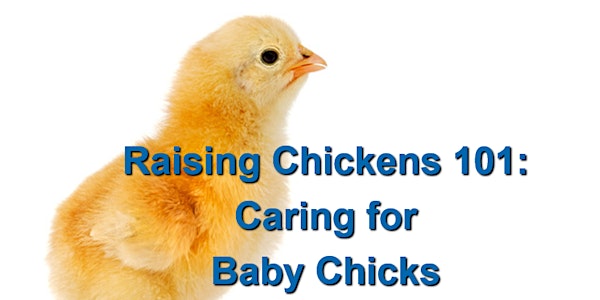 Raising Backyard Chickens 101 - Chick Care (Free Webinar)
Interested in raising chicks but don't know where to start? Come learn everything you need to know about raising chickens successfully!
About this event
This free, 30-minute online "mini" class is perfectly designed for those considering raising their own chickens or for those who would like a refresher about what it takes to raise baby chicks.
Cherie Sintes-Glover, Urban Chicken Consultant, will cover how to set-up a brooder and care for your baby chickens in a way that will keep them healthy and safe! From what you need to know before bringing the chicks home, to helping them through their first few weeks - she'll explain everything you need to know about being a Mother Hen.
Looking for a more in-depth class? Check out our other virtual classes coming up in the next several weeks! We have an extended "Chickens 101" coming up on May 3rd which includes live chat Q&A and a limited class size, as well as future classes on Getting The Best Eggs and Keeping Your Flock Healthy.
You can also visit www.ChickensForEggs.com to learn more about upcoming classes and private video consultations.
Cherie is a certified PHI (Poultry Health Inspector), trained by the University of California (UC) and the California Department of Food and Agriculture (CDFA). She was one of the first Chicken Consultants in the US, and has been teaching classes on raising chickens and has served as a 4H Poultry Project and Key Leader for over 20 years. You can find her as a frequent guest on KSTE/KFBK iHeart Radio - Get Growing with Farmer Fred Hoffman.