About this Event
Queering Psychedelics 2019 is a 2-day conference being organized the Chacruna Institute of Psychedelic Plant Medicines and is the first conference of its kind highlighting the voices of queer visionaries within the psychedelic community and examining the history of psychedelics from queer and non-binary perspectives. As the emerging psychedelic renaissance reaches a pivotal moment of mainstream interest and regulatory legitimacy, it is vital that traditionally under-represented communities share a seat at the table and have their voices heard so as to ensure access to all the benefits that psychedelics and plant medicine offer. Additionally, it is vital that queer spaces be established for exploring the unique needs, gifts, and strengths that LGBTQI communities bring to psychedelics and psychedelic medicine.
This conference is Part of Chacruna's Women, Gender Diversity, and Sexual Minorities speaker series and is being held at the beautiful and historic Brava Theatre in the vibrant Mission District of San Francisco.
More information, including the conference program and speaker list is available at Chacruna.net
For general inquiries, please email Alex Theberge at alex.chacruna@gmail.com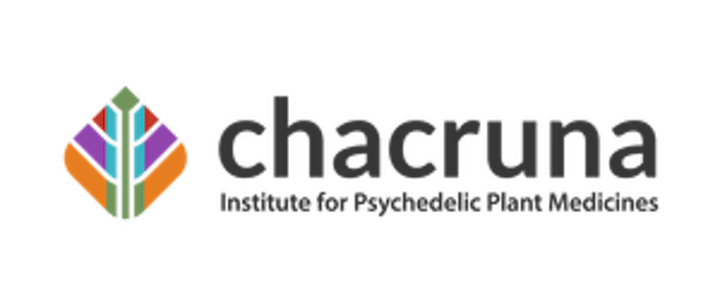 Scholarship Tickets:
Chacruna reserves a selection of scholarship tickets for those with limited financial means. For Queering Psychedelics, priority is being given to queer people of color, however everyone is encouraged to apply. If you would like to apply for a scholarship ticket, please send us a brief statement (250 words max) describing your interest in attending the conference and why you should receive a scholarship ticket. We will begin reviewing all applications after the deadline on April 15th and will notify those who have been awarded scholarship tickets on May 1st.
Deadline To Apply: April 15th, 2019
Notification of Award: May 1st, 2019
Please email your application statement to: Cristie Strongman - cristie.chacruna@gmail.com by April 15th, 2019.
Continuing Education Credits Available: 6 Hours for Saturday, 5 Hours for Sunday
CE credits for psychologists are provided by the Spiritual Competency Resource Center (SCRC) which is co-sponsoring this program. The Spiritual Competency Resource Center is approved by the American Psychological Association to sponsor continuing education for psychologists. The Spiritual Competency Resource Center maintains responsibility for this program and its content.
The California Board of Behavioral Sciences accepts CE credits for LCSW, LPCC, LEP, and LMFT license renewal for programs offered by approved sponsors of CE by the American Psychological Association.
LCSWs, MFTs, and other mental health professionals from states other than California need to check with their state licensing board as to whether or not they accept programs offered by approved sponsors of CE by the American Psychological Association.
SCRC is approved by the California Board of Registered Nursing (BRN Provider CEP16887) for licensed nurses in California.
For questions about receiving your Certificate of Attendance, contact Alexander Theberge at: alex.chacruna@gmail.com. For questions about CE, visit www.spiritualcompetency.com or contact David Lukoff, PhD at: CE@spiritualcompetency.com.
About Chacruna
The Chacruna Institute of Psychedelic Plant Medicines is dedicated to providing public education and cultural understanding about psychedelic plant medicines and promoting a bridge between the ceremonial use of plant medicines and the emergent field of psychedelic science and psychedelic-assisted therapy. We educate the public and create cultural understanding and legitimacy regarding these substances so that they may cease to be stigmatized and outlawed. We also produce high-quality research on plant medicines and psychedelics, and
help propagate academic knowledge in more accessible formats, including via our speaker series and conferences.