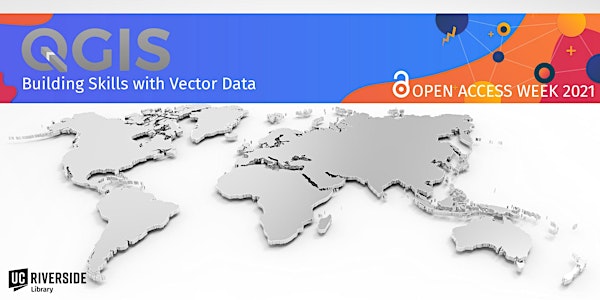 QGIS: Building Skills with Vector Data
Learn a few map-making procedures using vector data in QGIS. Some knowledge of GIS is preferred.
About this event
Open Access Week - Geospatial Series
For those who know the basics of using a geographic information system (GIS), we'll start building skills working with vector data (spatial features captured as points, lines or polygons). We'll be using QGIS, a free, open-source GIS that can be downloaded from https://www.qgis.org/en/site/. Skills to be covered will include performing joins, making a choropleth map and a heatmap, and generating centroids.
Complete List of UCR Library Events - All UCR community members are welcome to attend. Make sure to register with your UCR email. Zoom link will be emailed to registered participants. Participants are expected to follow and uphold UC Riverside's Principles of Community.